VISION
Understanding that Serving Society with Superior Quality is our heritage and our mission, and embracing our responsibility to future generations as a global leader in our industries, Bridgestone and its teammates around the world employ innovation and technology to improve the way people move, live, work and play.

"The biggest challenge is how to develop a CSR-focused culture within the company"
I think the biggest challenge is how to develop a CSR-focused culture across a company as large as ours. When working in a global team, you can see that people's interpretation of CSR can differ greatly depending on their region, workplace and position. For example, some people would say 'It's all about compliance' whereas others say 'it's about philanthropy' or 'planting trees'. It can be quite a challenge to involve all employees, make them feel they have a role to play and can contribute to helping us achieve our CSR objectives. A key success in this project is the cultural diversity of the team. Everyone's opinion is always valued to ensure open discussion and communication no matter what.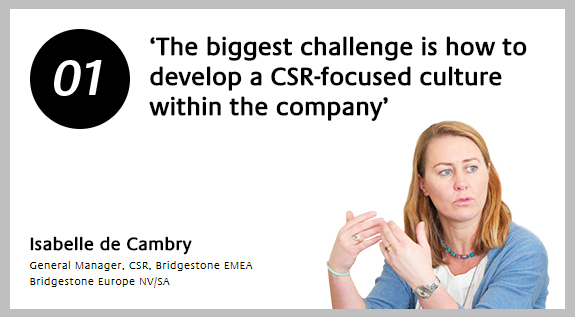 "Without cooperation there would be no success"
In working on the 'Our Way to Serve' launch project we all have two faces or roles. One is a global face; where we act as a representative for each region to discuss how to develop the global CSR communication strategy and tools in the most effective way. The other is a local face where we work on actually implementing the strategy in that country or region. We've had a lot of discussion along the way on how best to roll out 'Our Way to Serve'. Without cooperation success would not be possible in any global project, so I believe the results are a reflection of the close cooperation of our team. Now that we have liftoff, we will soon receive feedback from around the world. I want to keep driving our CSR efforts across the company.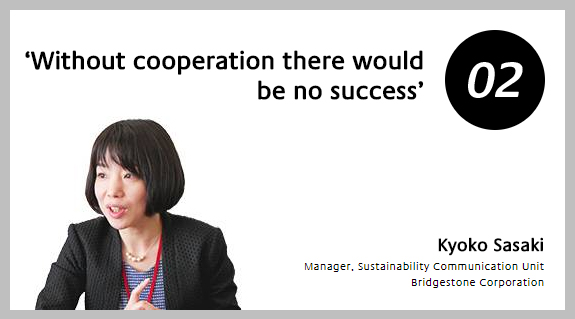 "CSR is about adding value to the company"
We've had ongoing negotiations on how to align everything globally and in what order of priority. While at the same time we had to think about what fits best within each region. Although I have previous experience in CSR related promotion activities in my country Costa Rica, this was the first time I experienced the challenge of balancing "global" and "local" roles. Most people would think that CSR is just a requirement, but actually it's not. It is more about adding value to the company. Pursuing better CSR practices will have great impact on our reputation with our stakeholders and subsequently on our sales.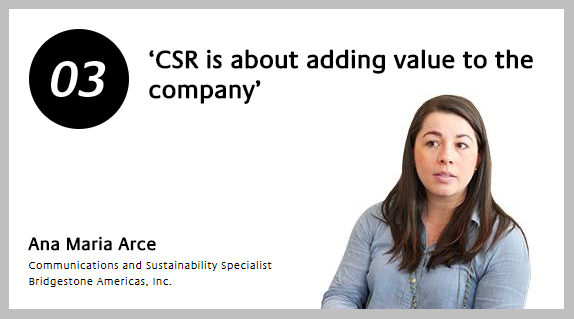 This is an important step in Bridgestone's journey towards becoming a truly global company"
There is so much more to CSR than what most people realize and understand. Hence, in order for employees to see their business integrated with CSR, the key is to figure out how to change their mindsets and align the understanding of CSR at all levels of the organization from the top to the bottom. This is a project that was originated by a global team, not from our Head Office in Japan like previous initiatives. It has given us a new focus on the whole company's CSR and it's an interesting way to bring all our visions together. I believe this is an important step in Bridgestone's journey towards becoming a truly global company.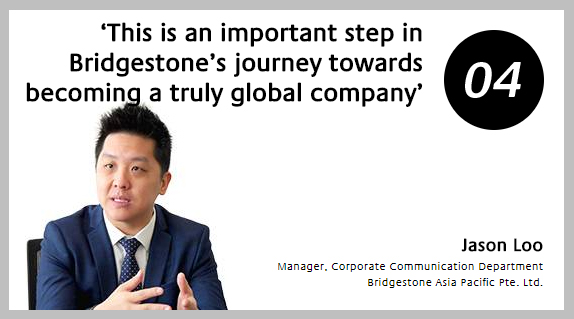 Smart mobility
INNOVATING FOR MODERN MOBILITY CHALLENGES
In a more connected world, safe and secure transportation is at the core of how we live, work and play.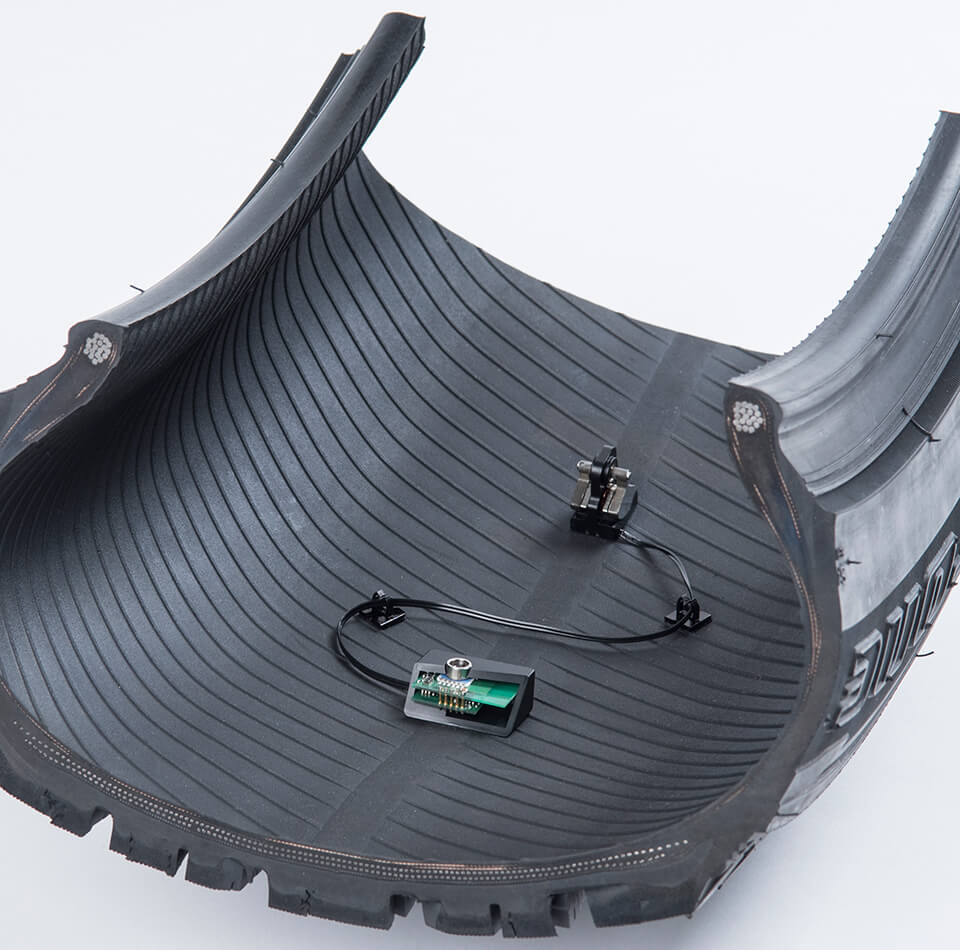 Safe transportation
BRIDGESTONE TIRE CAN IMPROVE QUALITY OF LIFE
Bridgestone's run-flat technology uses the tires' reinforced sidewalls to support a vehicle's weight even after a puncture.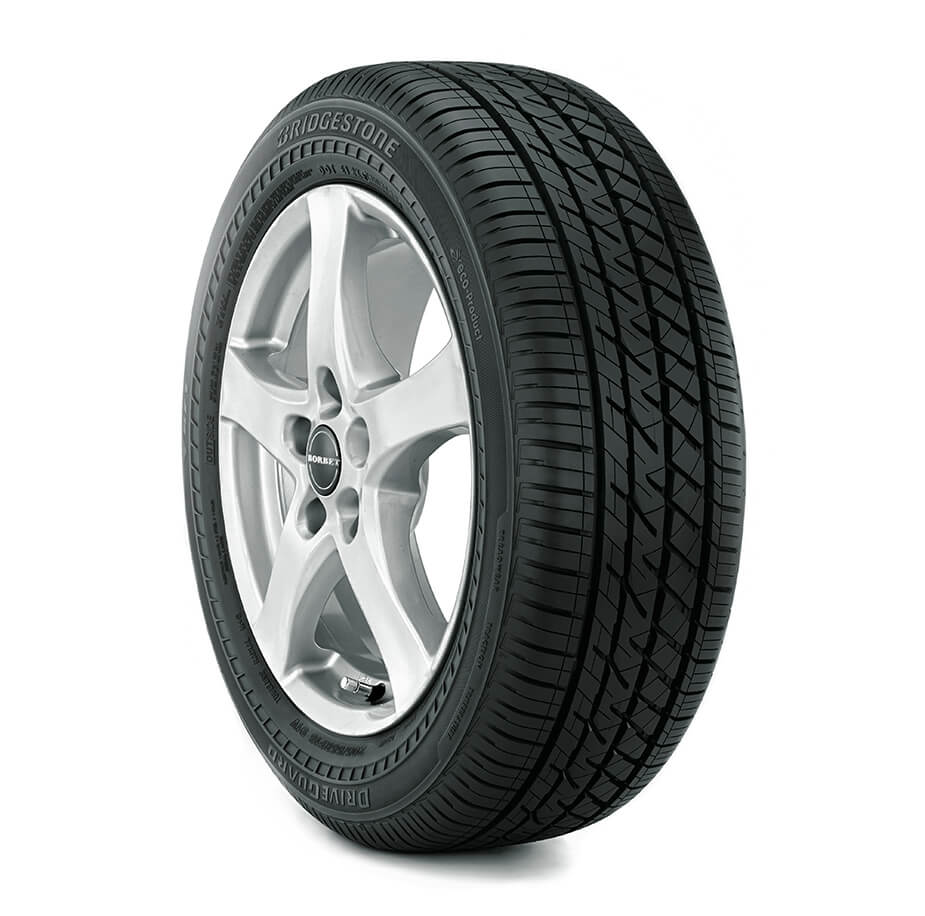 Contributing to a safer society
KEEPING ROADS SAFE IN SOUTH AFRICA Bridgestone South Africa is part of a project that aims to empower traffic officials to identify unroadworthy vehicles on our roads.
Accessible and inclusive education
EXPANDING OPPORTUNITIES THROUGH EDUCATION To develop job skills and help expand opportunities, P.T. Bridgestone Tire Indonesia (BSIN) operates a free industrial training and education school.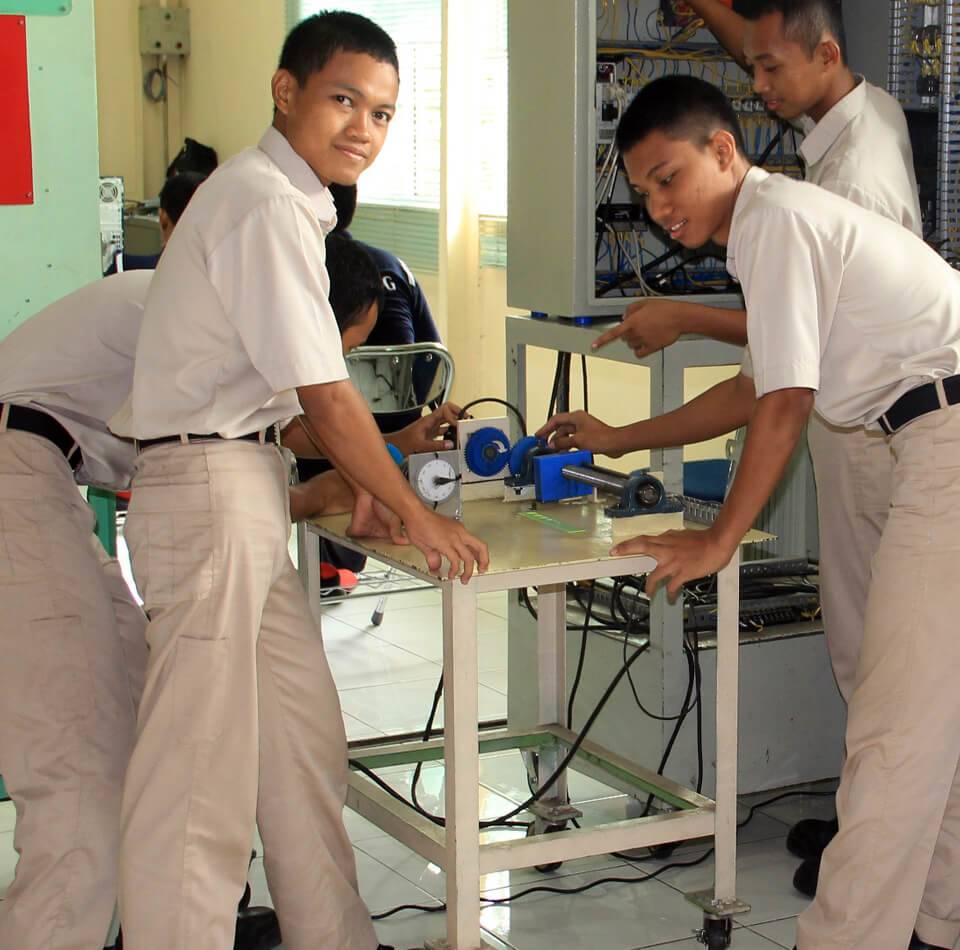 In harmony with nature
PROTECTING BIODIVERSITY THROUGH EARLY DIAGNOSIS Latex extracted from the para rubber tree is a major source of natural rubber, which is the primary material in tires, but the damage caused by the white root rot disease is becoming severe.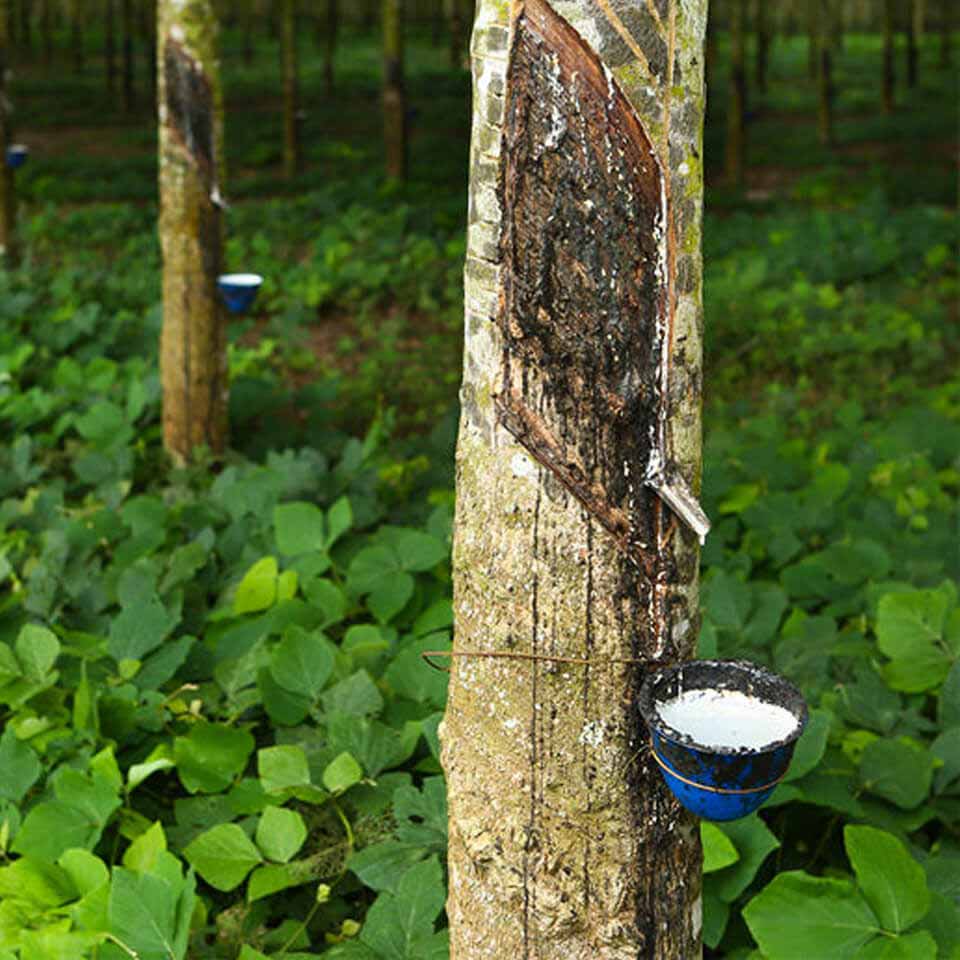 Reduce CO2 emissions
IMPROVING FUEL EFFICIENCY WITH NEW TIRE TECHNOLOGY Regarding a tire's lifecycle, Bridgestone estimates that about 90% of CO2 emissions related to a tire are generated by its use on a vehicle. To help drivers reduce CO2 emissions, we enhance development of tires with improved rolling efficiency to reduce fuel use.