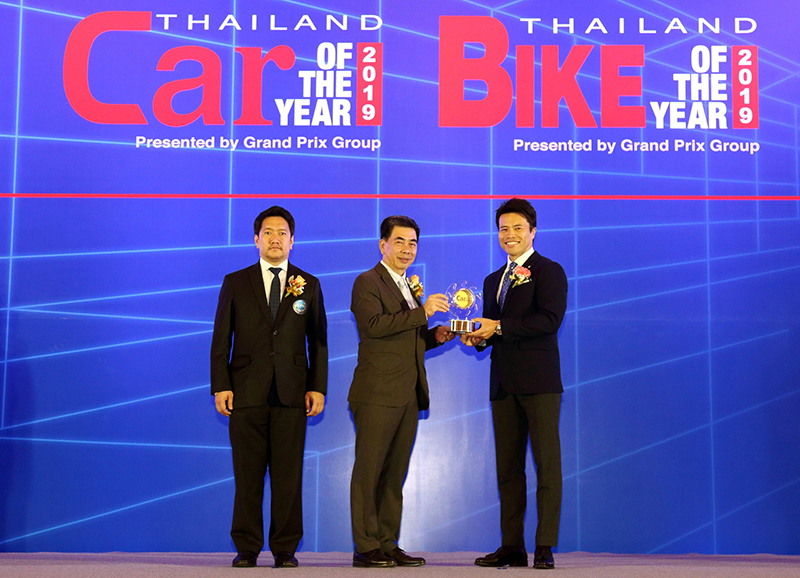 [Bangkok] (March 1, 2019) : Bridgestone Sales (Thailand) Company Limited, led by Mr. Hiroyuki Saito, Director of the Divisions of Marketing and Strategy (At 3 From Left) received an award for the brand with the highest tire sales within the nation: the " Best Selling Tyre Award" for the 21st consecutive year. Mr. Siriruj Chulakarat, Deputy Permanent Secretary of the Ministry of Industry, presented the award during the " Thailand Car of the Year 2019" event at the Royal Jubilee Ballroom at Impact Muang Thong Thani. This aforementioned award reflects upon a leading position in the automobile tire market, acting as proof of the quality and standards to which Bridgestone aspires, in addition to its ceaseless development of innovation and effective technologies. Driving home its singularly first position this year, Bridgestone arranged a campaign titled "Give a Loving Hand – Send Love With the # Tire That You Trust," to promote awareness in consumers concerning the importance of careful automobile tire selection. The campaign provided a comparison for consumers to see the importance of automobile tires which come into contact with road surfaces by the width only a hand's breadth - thus, choosing quality automobile tires is akin to a paying forward of "Love and Safety" for you and your loved ones through Bridgestone Tires.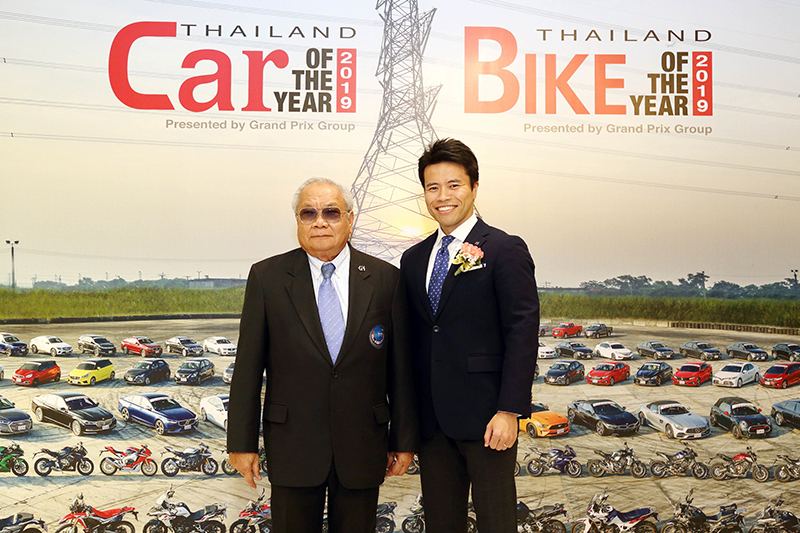 About Bridgestone:
Bridgestone Corporation, headquartered in Tokyo, is the world's largest tyre and rubber company. In addition to tyres for use in a wide variety of applications, it also manufactures a broad range of diversified products, which include industrial rubber and chemical products and sporting goods. Its products are sold in over 150 nations and territories around the world.
In the Asia Pacific region, Bridgestone locates its regional headquarters in Singapore, overseeing the operations of tyre production and sales facilities, as well as supplying its products across more than 25 over countries in the region. Bridgestone Asia Pacific plays a key role in facilitating this large and growing market as it contributes significantly to the entire Bridgestone Group.
About Thai Bridgestone:
In Thailand, Bridgestone has managed to achieve sustainable growth and success through great confidence from end-users, dealers, and automotive manufacturers since its production 50 years ago. Through our history, the company has shown great determination to research, invent, and create excellent products that are suitable for domestic use. Additionally, together with well selected raw materials, state-of-the-art production facilities and machines, and highest standard of quality control, these enable Bridgestone to journey on the same path with the corporate mission-"Serving Society with Superior Quality".