TIRE THAT MAKES SENSE
Great ride comfort and manoeuvrability

Reduced irregular wear and pattern noise

Improved traction in wet conditions
FIRESTONE FIREWHAK SPORT 01 TECHNOLOGY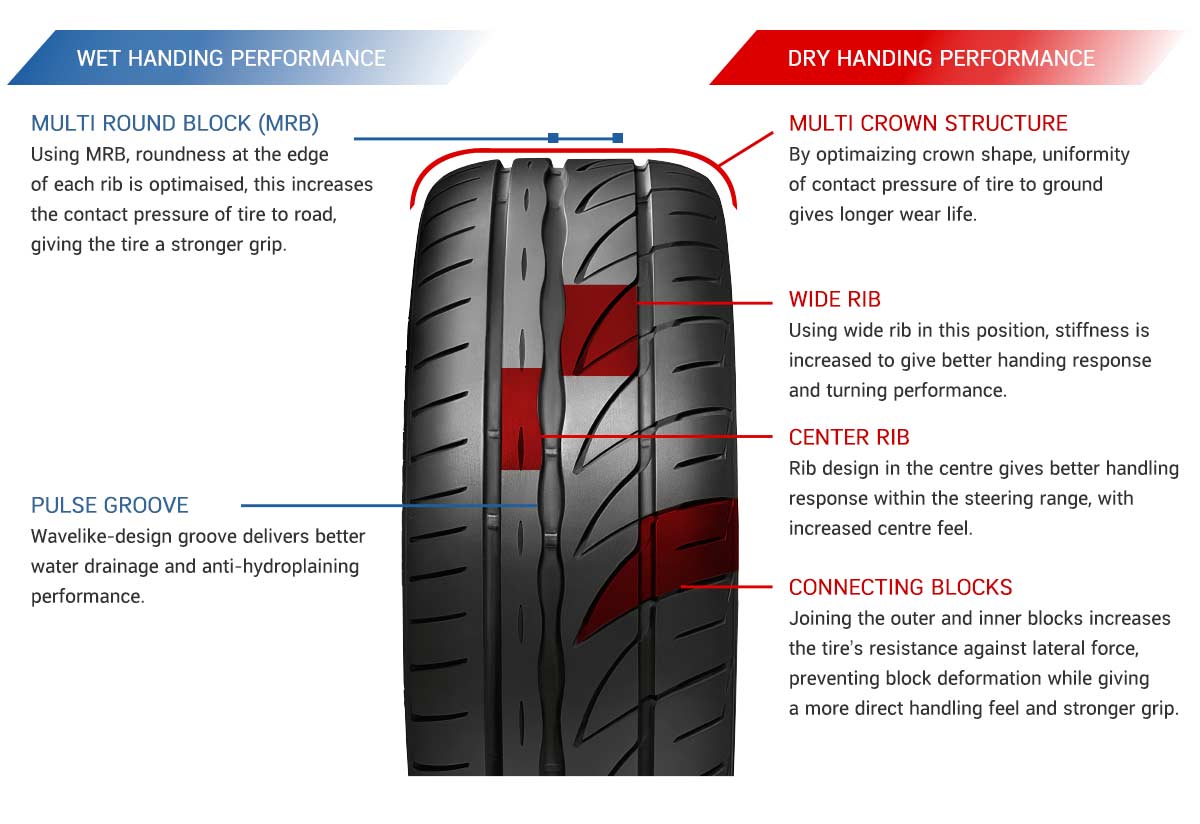 FIREHAWK SPORT 01
Building on the Firestone Firehawk legacy in America, the new Firestone Firehawk Sport 01 is designed for everday sporty driving with aggressive pattern with semi-sleek look to bring out the stylish look of your car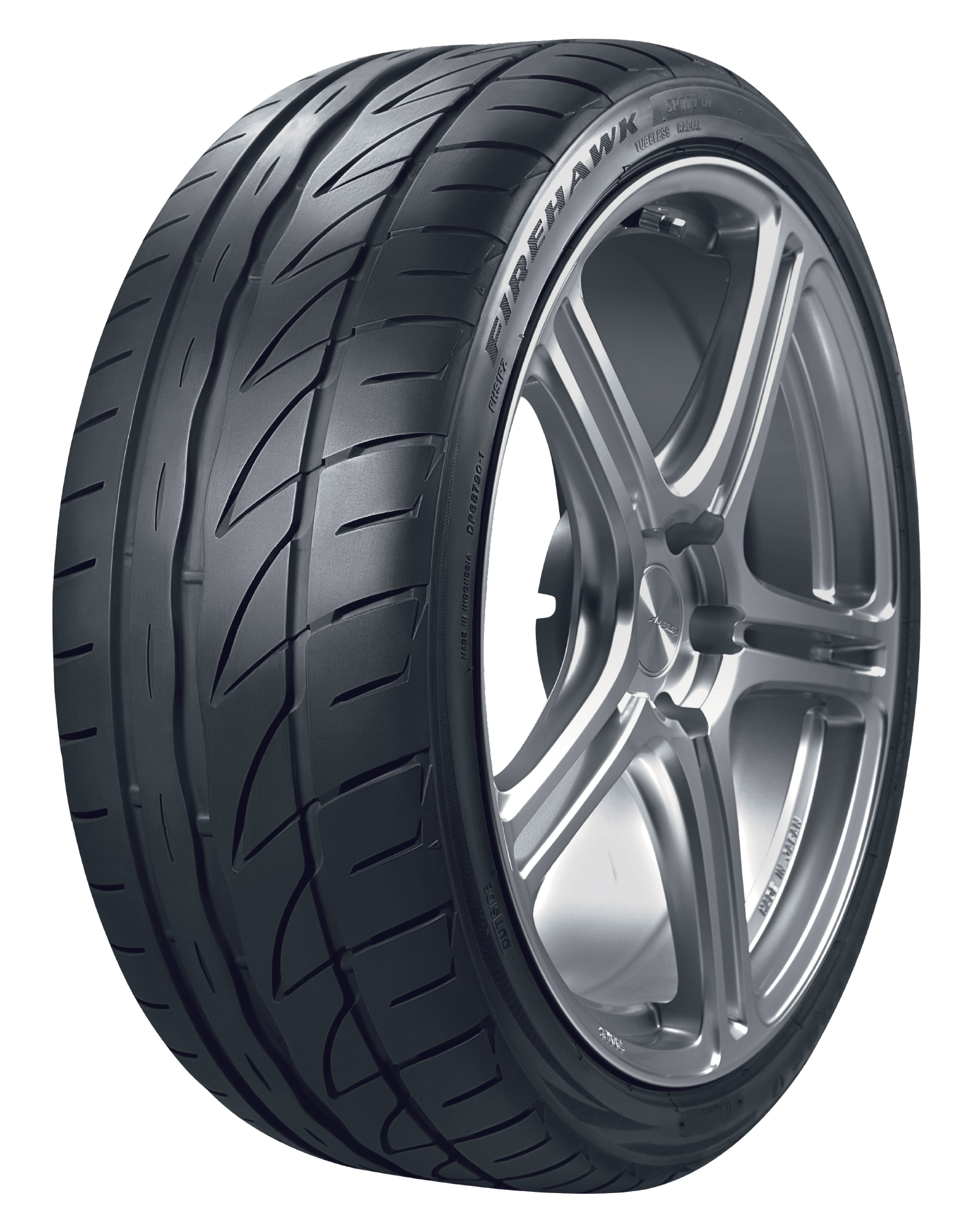 BEST FOR
| | |
| --- | --- |
| CAR SEGMENT | CAR BRAND/MODEL |
| Full-size Car | Toyota Camry, Honda Accord |
| Mid-size Car | Toyota Corolla Altis, Honda Civic |
| Small-size Car | Toyota Yaris, Honda Jazz |

FIRESTONE F01 Fuel Fighter
Featuring Firestone's advanced Fuel Fighter compound, the F01 is designed to optimise fuel efficiency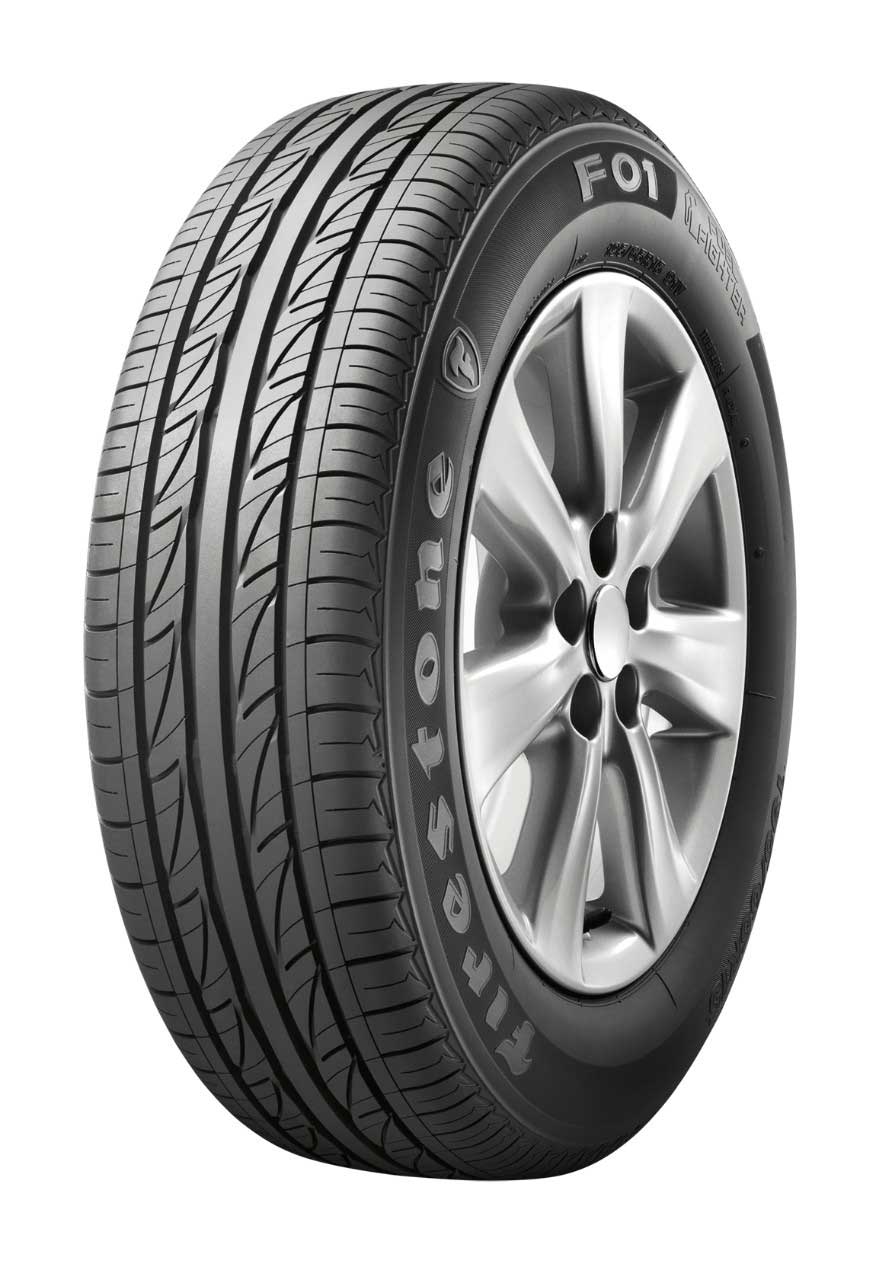 BEST FOR
| | |
| --- | --- |
| CAR SEGMENT | CAR BRAND/MODEL |
| Full-size Car | Nissan Teana |
| Mid-size Car | Toyota Corolla Altis, Honda Civic |
| Small-size Car | Nissan March, Honda Brio, Mitsubishi Mirage, Honda Jazz, Honda City, Toyota Vios |

DESTINATION A/T
The Firestone Destination A/T is an all terrain tire for SUVs and light trucks. From main roads to rugged tracks, it offers excellent grip, stability and ride comfort in wet and dry conditions.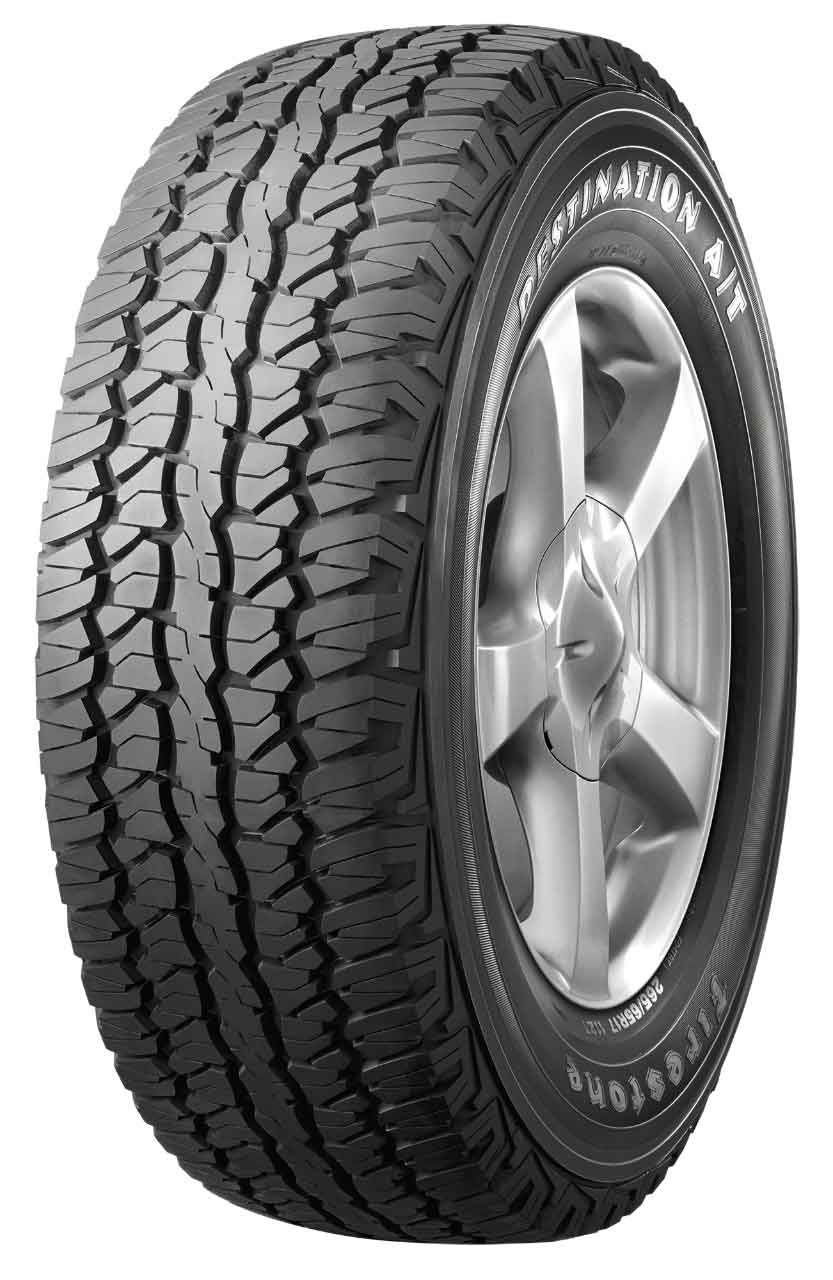 BEST FOR
| | |
| --- | --- |
| CAR SEGMENT | CAR BRAND/MODEL |
| SUV AND PICKUP | Toyota Vigo, Toyota Fortuner, Isuzu D-Max, Isuzu Mu-7, Isuzu Rodeo, Mitsubishi Triton, Mitsubishi Pajero Sport, Chevrolet Colorado, Chevrolet Trailblazer, Ford Ranger, Ford Everest, Mazda BT-50, Nissan Navara, Chrysler Cherokee |

DESTINATION LE-02 SUV
The successor to the popular Destination LE-01, the Destination LE-02 features improved handling and braking in the dry plus longer wear life. This well-balanced highway tire for SUVs and 4x4s, provides good ride comfort and lower rolling resistance to improve fuel efficiency at no compromise to wet handling or braking.
BEST FOR
| | |
| --- | --- |
| CAR SEGMENT | CAR BRAND/MODEL |
| SUV AND PICKUP | Toyota Fortuner, Honda CRV, Isuzu Mu-7, Mitsubishi Pajero Sport, Chevrolet Trailblazer, Chevrolet Captiva, Ford Escape Nissan X-Trail |

DESTINATION LE-02 PICKUP
Smooth for all usage, Firestone Destination LE-02 is a tire developed for both pick-up and van and consolidate all of customers' needs in this tire: A durable and comfort ride, wear resistance in shoulder tread, longer wear life, special tread design to reduce noise, in order to maximize your vehicle performance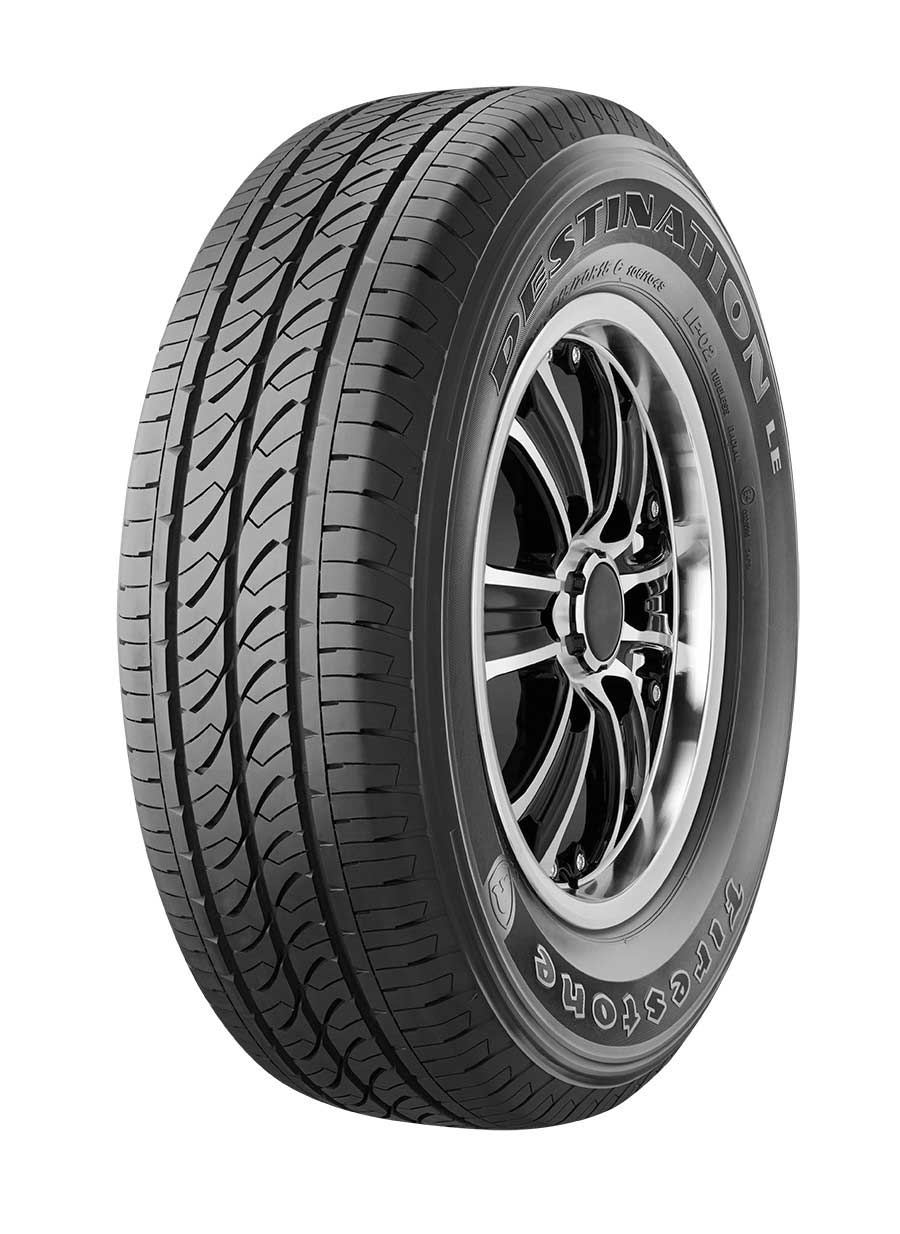 BEST FOR
| | |
| --- | --- |
| CAR SEGMENT | CAR BRAND/MODEL |
| PICKUP AND VAN | Toyota Revo, Toyota Commuter, Isuzu D-Max, Mitsubishi Triton, Mitsubishi Strada, Chevrolet Colorado, Ford Ranger, Mazda BT-50 Pro, Nissan Frontier |
Oops! Try another search.
Sorry, we're unable to determine your location. Please enter a street address or ZIP code to find stores near you, or enable location services in your device settings to allow us to determine your location automatically.
No matching results found. Please modify your search criteria and try your search again.
Enter your phone number to receive a text message with a link for this information. The number will not be used for any other purpose. Carrier charges may apply for receiving text messages.
Call For An Appointment
Contact at to schedule your installation.
Las Tiendas Destacadas son parte de la red nacional de tiendas al por menor operadas por Bridgestone, incluyendo Firestone Complete Auto Care, Tire Plus y Wheel Works. Estas tiendas ofrecen un conocimiento especializado de los neumáticos Bridgestone y Firestone, servicio al cliente sobresaliente y precios competitivos.