[Bangkok] (29 August 2019) – COCKPIT, the tire service center with full-circuit service, under Bridgestone, opened its new branch in Q3/2019; "COCKPIT GT AUTO TIRE" in Chai Nat, "COCKPIT MAX PAI DAENG" in Amnat Charoen and "COCKPIT GIANT TIRE SUVARNABHUMI" in Bangkok, to serve the customers by high quality products and services with experienced technicians.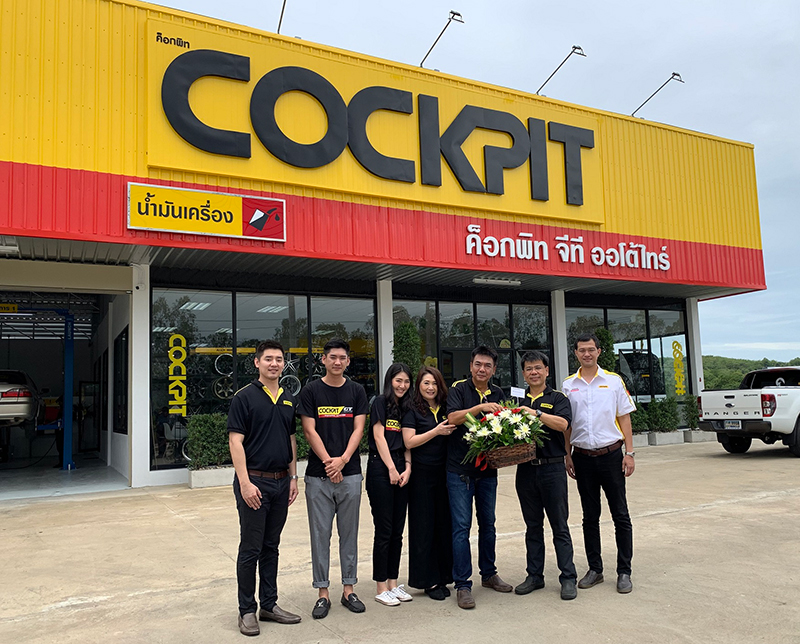 Mr. Winij Prungpanich (2nd from right), Retail Business Office Head of Bridgestone Sales (Thailand) Co., Ltd., attended the official opening ceremony.
COCKPIT GIANT TIRE SUVARNA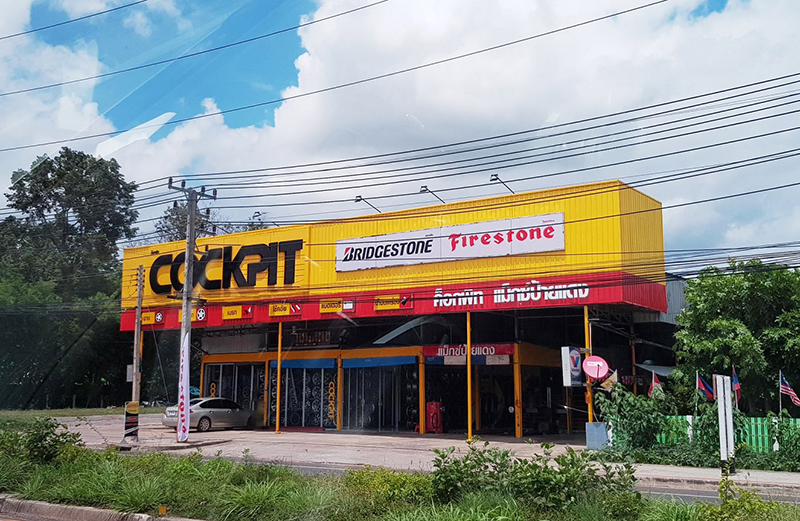 COCKPIT MAX PAI DAENG
Special for opening the latest branches, we offer the promotion; tire installment 0% 10 months with "B-Care" program to maximize tire performance and maintenance services throughout 2 years' service and offer free changing of 4 tires regarding terms and conditions of the program, PTT semi-lubricant oil (10,000 km) with filter starting from 689 baht. The special promotion is from now on to 30 September 2019. For further information, please contact to "COCKPIT GT AUTO TIRE", Tel. 056-410-773, "COCKPIT MAX PAI DAENG" Tel. 045-451-284 and "COCKPIT GIANT TIRE SUVARNABHUMI" Tel. 02-360-8755-60., or visit www.cockpit.co.th , www.facebook.com/Cockpitfc, customer service Tel. 02-636-1555 (Bangkok Metropolitan Region) or 1800-295-537 (Free for up-country).
About Bridgestone:
Bridgestone Corporation, headquartered in Tokyo, is the world's largest tire and rubber company. In addition to tires for use in a wide variety of applications, it also manufactures a broad range of diversified products, which include industrial rubber and chemical products and sporting goods. Its products are sold in over 150 nations and territories around the world.
In Thailand, Bridgestone has managed to achieve sustainable growth and success through a great confidence from end-users, dealers, and automotive manufacturers since its production 50 years ago. Through our history, the company has shown a great determination to research, invent, and create excellent products that are suitable for domestic use. Additionally, together with well selected raw materials, state-of-the-art production facilities and machines, and highest standard of quality control, these enable Bridgestone to journey on the same path with corporate mission – "Serving Society with Superior Quality."