"Bridgestone DUELER D684" Premium Performance Tire,
Featured as Original Equipment on ALL- NEW ISUZU MU-X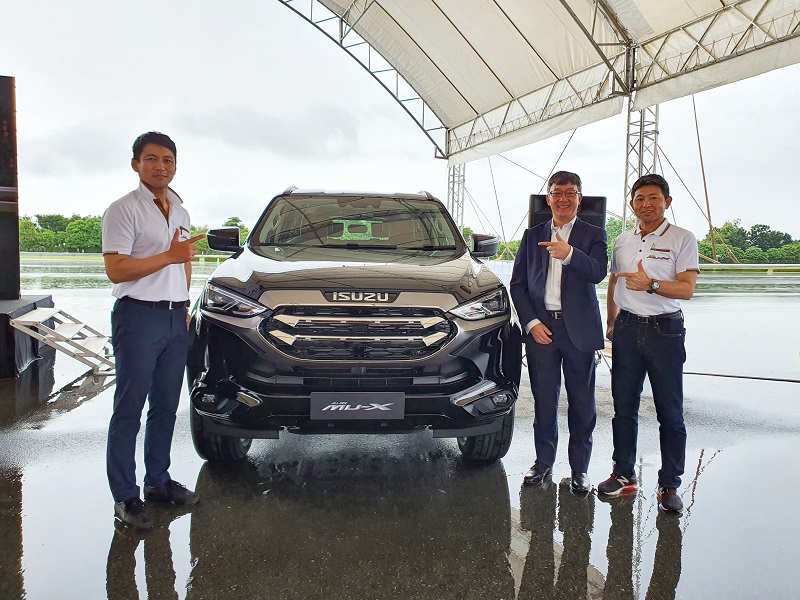 ALL-NEW ISUZU MU-X
[Bangkok] (3 December 2020) – Bridgestone Sales (Thailand) Co., Ltd., a subsidiary of the world's largest tire and rubber company, officially announced that its "Bridgestone DUELER D684", with the premium performance, has been selected for All-NEW ISUZU
MU-X, the new phenomenon of luxury, latest generation which was newly released in Thailand market in this recently October, 2020. For the All-NEW ISUZU MU-X test drive event, (2nd from right) Mr. Haruki Yamada, Director Replacement Sales Group of Bridgestone Sales (Thailand) Co., Ltd. took a photo together with Tri Petch Isuzu Sales Co., Ltd. managements, (left) Mr. Takeshi Kasahara, Vice President and (1st from right) Mr. Hiroki Kato, Department Manager of Dealer Sales B.
The fitment for the popular All-NEW ISUZU MU-X is "Bridgestone DUELER D684" tire, fitting rims from 18 & 20 inches. Bridgestone DUELER D684 utilizes its unique with an exceptionally driving experience for all journeys of the All-NEW ISUZU MU-X to ensure superior driving performance of the fuel consumption and reliable control while maintaining a comfortable ride and assured safety.
Mr. Fumitaka Takaoka, Managing Director of Bridgestone Sales (Thailand) Co., Ltd., said "We are excited to bring our Bridgestone DUELER D684 tire, developed with the superior technology to fit with its unique feature of All-NEW ISUZU MU-X, meet the expectations on the complete control of its ISUZU, and ensure the superior driving performance with safety in every journey.
Bridgestone DUELER D684 Key Features
With Bridgestone's exclusive new compound technology, leading to better fuel consumption performance. Chamfering on the tire helps reduce deformation and ensures even contact with the road for improved braking performance. The tire features variable pitch that reduces pattern noise and high-angle sipes that are fine-tuned to soften tire impact on the road leading to less road noise. Bridgestone DUELER D684 is designed to deliver the unique advantages;
- Quieter
- Smoother
- Better Fuel Consumption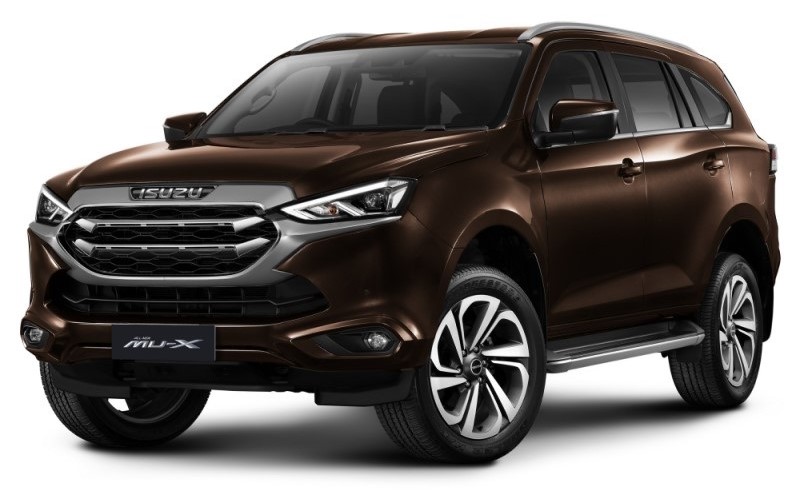 All-NEW ISUZU MU-X & Bridgestone DUELER D684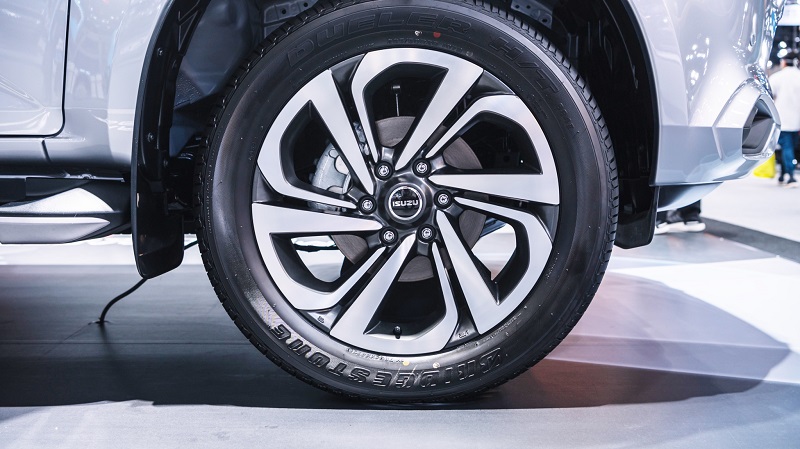 All-NEW ISUZU MU-X & Bridgestone DUELER D684
About Bridgestone:
Headquartered in Tokyo, Bridgestone Corporation is a global leader providing sustainable mobility and advanced solutions. With a business presence in more than 150 countries worldwide, Bridgestone offers a diverse portfolio of original equipment and replacement tires, tire-centric solutions, mobility solutions, and other rubber-associated and diversified products that deliver social value and customer value. The company is guided by its corporate social responsibility commitment, Our Way to Serve, and dedicated to improving the way people around the world move, live, work and play.
About Thai Bridgestone:
In Thailand, Bridgestone has managed to achieve sustainable growth and success through great confidence from end-users, dealers, and automotive manufacturers since its production 51 years ago. Through our history, the company has shown great determination to research, invent, and create excellent products that are suitable for domestic use. Additionally, together with well selected raw materials, state-of-the-art production facilities and machines, and highest standard of quality control, these enable Bridgestone to journey on the same path with the corporate mission-"Serving Society with Superior Quality".