Bridgestone Launches "Bridgestone Global Road Safety" Project
Collaborating with Local Partners to Create Safer Roads for
4 Regional Schools in Thailand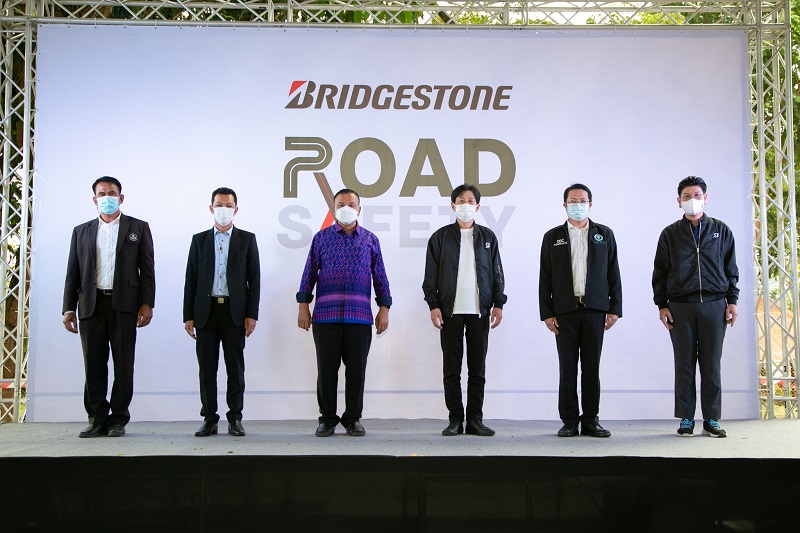 [Phuket] (1 December 2021) – Thai Bridgestone Co., Ltd., launches "Bridgestone Global Road Safety" Project as the World's first pilot social activity by Bridgestone Group under the "Our Way to Serve" commitment. This project is organized in collaboration with Global Road Safety Partnership and local partners to promote road safety awareness and safe road behaviors among children and youth. The project encompasses a new globally-accepted learning curriculum and activities with localization and infrastructure modifications to improve student pedestrian safety in school zones as per International Road Assessment Programme (iRAP) standard. The initial target group is a secondary school with the aim to create Bridgestone Road Safety Youth Champions to further build road safety societies sustainably. The selected program pilot school is Kathu Wittaya School in Phuket province.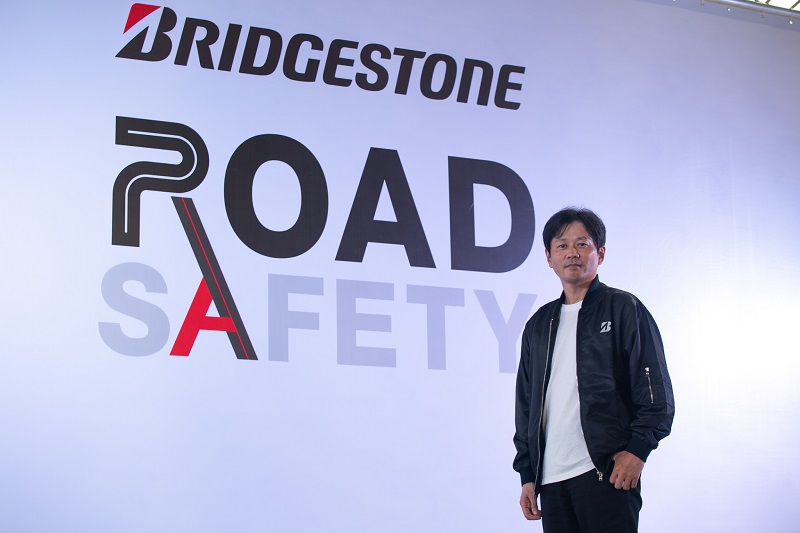 Mr. Keiji Chuma, Managing Director, Thai Bridgestone Co., Ltd., revealed, "According to the global road safety report by the World Health Organization (WHO), more than half of road accidents resulted in fatalities of pedestrians, cyclists, and motorcyclists. Therefore, Bridgestone is utilizing resources more efficiently to help drive and deliver safer, smarter, and more accessible transportation to everyone through "Bridgestone Global Road Safety". A global initiative is under Bridgestone's corporate social responsibility commitment "Our Way to Serve" which comprises 3 pillars: Mobility, Environment, and People. Thailand is selected to pilot the project for the global Bridgestone Group due to its world's 2nd most number of road fatalities between 2015-2017* and 9th in 2018** according to the WHO. Traffic accidents have long been a major issue impacting the country and deserve an urgent intervention.
Bridgestone Global Road Safety comprises a new school-based curriculum designed to instill safe road behaviors and the importance of adhering to road regulations for children and youth. Emphasis is made on upper high school students who regularly ride motorcycles. The project also assesses the area around the school, improve the infrastructure if necessary for the safety of students, teachers, parents, and neighbors in accordance with the standards set by the International Road Assessment Programme (iRAP)1 Program partners include stakeholders in the province such as The Secondary Educational Service Area Office, the Provincial Administration Organization, the Municipality, School and Bridgestone Business Partner. This initiative aims to reduce road fatalities and injuries in-line with the United Nation's Sustainable Development Goals (SDGs). The project initially targets 4 schools in major cities upcountry: Phuket, Nakhon Sawan, Chiang Rai, and Khon Kaen. The plan is to conduct the project in 4 schools per year for the next 5 years nationwide. For Phuket province, Bridgestone would like to express sincere gratitude to Mr. Raywat Arreerob, President of the Phuket Provincial Administration, The Secondary Educational Service Area Office Phang-Nga, Phuket, Ranong, Kathu Municipality, the Kathu Wittaya School and Cockpit Manit Center Max for their kind support of the "Bridgestone Global Road Safety" project."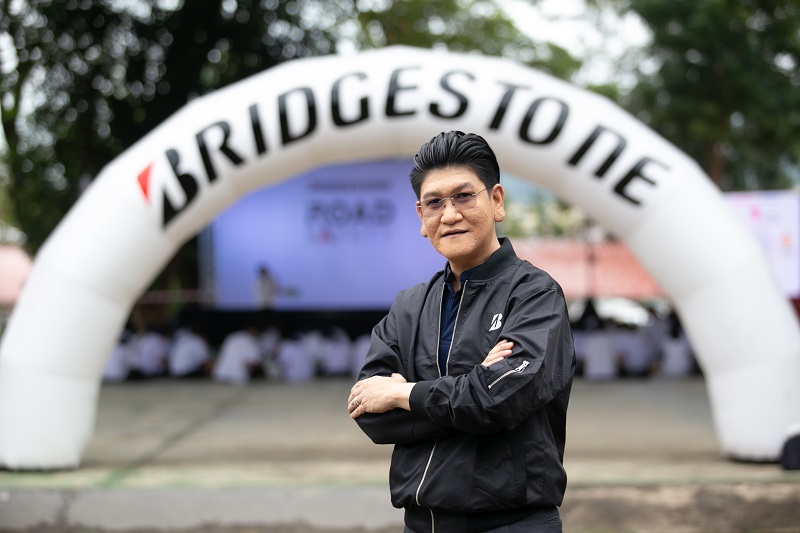 Mr. Thanarak Kanchanakhunthakul, Social Impact Department Manager, Thai Bridgestone Co., Ltd., explained that "The first phase of the Bridgestone Global Road Safety project is from September 2021 – April 2022 with 4 target schools in Phuket, Nakhon Sawan, Chiang Rai, and Khon Kaen provinces or 1 school each. The project objectives and activities comprise:
· School-Based Education: Comprehensive road safety curriculum custom-designed to suit the traffic environment in each school zone and taught by expert trainers from Public Health Technical Office, Division of Injury Prevention, Department of Disease Control. The curriculum is also based on human behavioral research which is globally accepted. It is developed to enable students to apply their learnings in real life, knowing how to assess and manage risks in different situations. Extra-curricular activities will also be organized to promote safe road behaviors among students at target schools and include events like traffic safety days with interactive games and contests.
· Empowerment: Increase the capacity of youth by empowering them as advocates of road safety in their local communities. Build the first generation of Bridgestone Road Safety Youth Champions to cultivate leadership and road safety awareness among students. The programming will select 2 students from each target school to serve as the Road Safety Youth Champions and attend intensive training in Bangkok. They will also be supported to present their opinions in national road safety events and activities, plus serve as road safety mentors in their communities.
· Road Safety Assessments (RSAs): In-depth school zone assessments will be conducted at target schools with iRAP tools and standards using traffic engineering expertise. This is to determine necessary improvements for pedestrian and road traffic, as well as utilizing the Star Rating for School (SR4S) tool for the first time in Thailand. The road safety assessment will be ranked 0-5 stars2 depending on the various safety factors of the road and traffic. The assessment also takes into consideration the impact of drivers, motorcyclists, and pedestrians. Bridgestone shall select 1 school each year to improve their school zone to achieve a 3-star rating or better.
· Local Engagement: After the school zone safety is assessed, the program will involve local stakeholders in the infrastructure improvement of the target school zone to improve road safety in contributing to sustainable community development."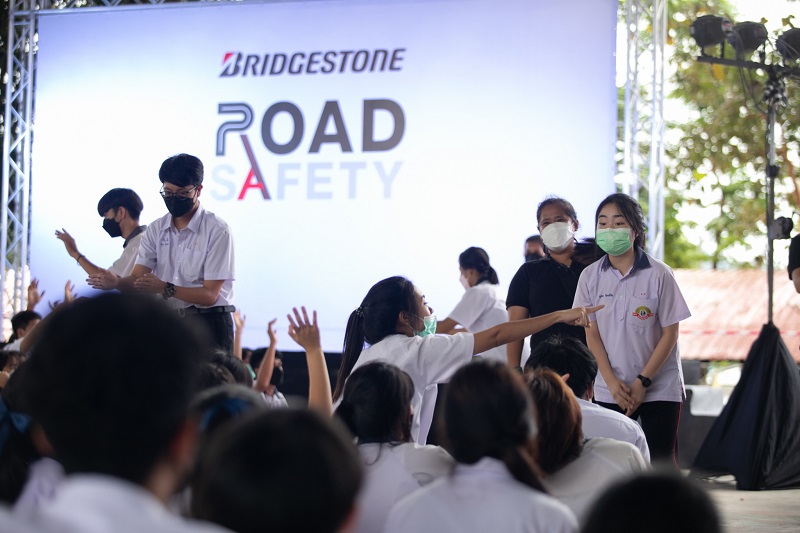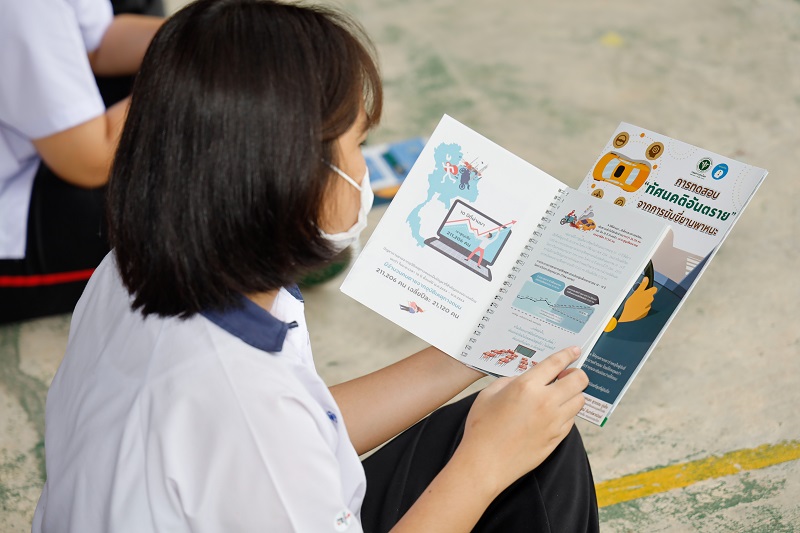 Bridgestone has always given importance to organizing road safety activities such as our Traffic Regulations Promotion for Safe Travel Project and B-Safe Weekend Driver License Project. The "Bridgestone Global Road Safety" is organized in collaboration with the Global Road Safety Partnership (GRSP), a non-profit organization under the International Federation of the Red Cross and Red Crescent Societies (IFRC). GRSP plays a powerful role in the capacity building and training of road safety practitioners engages actively in advocacy at all levels, provides road safety project coordination at the global level, and is a recognized expert source of road safety knowledge and good practice.
1iRAP is a registered charity based in Europe since 1999 and works in partnership with governments and private entities to develop high-risk road assessments using an evidence-based approach and improve the infrastructure for safer roads. Road Assessment Programmes (RAP) is now active in more than 100 countries with support from United Nations Road Safety Trust Fund and World Bank to help fund new roads or improve existing roads to achieve a star rating of 3-star or better.
In the past, several countries such as UK, Netherlands, Germany, and Denmark managed to reduce road incidents to one-third or even one-quarter from 1980-2013. Their approaches centered on a safe system where a human body is considered vulnerable to impact in an incident and that humans are susceptible to errors. Therefore, a safe system required creating safer humans, vehicles, and roads with speed limits imposed dependent on various conditions. Improving human safety involved behavioral changes through education, law enforcement, and safer vehicles with the compulsory New Car Assessment Programme (NCAP). The International Road Assessment Programme (iRAP) is the new measure aimed at making roads safer.
2iRAP road assessment standard is one of the tools to assess the safety of a road by taking into account various factors, traffic, drivers, motorcyclists, cyclists, and pedestrians. Lowest risk roads are rated with 5-star and conversely, highest risk roads are rated 1-star. An internationally accepted and target rating for a road is 3-star or better.
Remarks: * Based on https://www.sdgmove.com/2021/05/15/sdg-insights-road-safety-thailand/
** Based on https://www.matichon.co.th/lifestyle/tech/news_2673469 and https://workpointtoday.com/who-ชี้ไทยตายจากอุบัติเหต/
About Bridgestone in Thailand
Headquartered in Tokyo, Bridgestone Corporation is a global leader providing sustainable mobility and advanced solutions. In Thailand, Thai Bridgestone Co., Ltd. (TBSC) is a leading manufacturer in the Thai automotive industry, while Bridgestone Sales (Thailand) Co., Ltd. (BSTL) is the exclusive importer & distributor, and supervises the marketing strategy for Bridgestone, Firestone and Dayton branded tires in Thailand. Bridgestone is a brand trusted by its customers, dealers, and business partners. It offers an extensive range of quality tires, carefully developed to suit local conditions and to deliver social value and customer value. Guided by its global corporate social responsibility commitment, Our Way to Serve, Bridgestone is dedicated to shaping a sustainable future of mobility and improving the way people move, live, work and play.