Bridgestone Thailand continues its mission as the Worldwide Olympic and
Paralympic Games partner by sending 4 Paralympic athletes to chase their dream at Tokyo 2020 Paralympic Games
[Bangkok] (27 July 2021) – Bridgestone Thailand continues its mission, aligning with Bridgestone Group globally as the Official Worldwide Olympic and Paralympic Games partner, by encouraging Thai people nationwide to cheer and follow the competition of 4 teammates and athletes from the Bridgestone Thailand team. This is on the occasion of the Thai national team Paralympic athlete are on the road to accomplishing a major dream at the 2020 Tokyo Paralympics in Tokyo, Japan, between 24 August - 5 September 2021.
From the first collaboration between Bridgestone Corporation and the International Olympic Committee (IOC) in 2014, both have extended the commitment to support the Olympic Games until 2024. Bridgestone also became the official Worldwide Paralympic Games partner in 2018 to present. Bridgestone Thailand continues to support athletes with disabilities in Thailand so that they can have a better quality of life while improving their full potential under the Bridgestone Thailand athlete team. The aim is to equip them with readiness to fight every obstacle and achieve their own dreams under the concept "Chase Your Dream". This is the pride of Bridgestone as a global tire brand that has the opportunity to ignite dreams and empower people around the world without racial discrimination and physical limitations using sport as a link to successful efforts to achieve goals.

At the Tokyo 2020 Olympic and Paralympic Games, Bridgestone Corporation (Bridgestone), the only Worldwide Olympic and Paralympic Partner with its global headquarters in Tokyo, is welcoming people from all over the world to Bridgestone's home country. With its mission "Serve Society with Superior Quality", Bridgestone intends to showcase these longstanding values alongside its vision for industry-changing future innovation as it supports the Olympic and Paralympic Games Tokyo 2020 while promoting a safe and sustainable environment so that all the athletes around the world can achieve their dreams. Bridgestone introduced new products and innovations that can change the future of various industries, as well as offering solutions that meet the needs for preparation of the event, including:

· Equip the new Bridgestone Ecopia tires and invented and developed special tires for 3,000 different types of vehicles.
· Support to alleviate and reduce traffic congestion in the host city by supporting more than 800 bicycles and providing more than 400 additional bicycles. After the Olympic Games end, Bridgestone bikes will be donated to organizations and communities respectively.
· Support the traveling of "Bridgestone Brand Ambassadors", which are over 70 Bridgestone Team athletes around the world to join the competition with their full potential.
· Jointly present solutions to meet various construction needs for maximum efficiency. The Bridgestone seismic isolation bearings are installed at the Tokyo Aquatic Center and Ariake Arena to help reduce the likelihood of earthquake damage.
· Provide a volunteer program that encourages Bridgestone employees to collaborate with organizers to make the 2020 Tokyo Olympics and Paralympics a smooth and efficient.
· Offers a network of service centers in Japan to provide routine tire inspection and tire service required for the Olympic and Paralympic Games across Tokyo.
"For the mission in Thailand, Bridgestone recognizes the effort and commitment of our four Paralympic athletes in training. Bridgestone Thailand team has 4 athletes, namely Chaiwat Rattana (Thai National Wheelchair-racing Athlete), Worawut Saengampa (Thai National Boccia Athlete), Sergeant Anusorn Chaichamnan (Thai National Para-Shooting Athlete) and Jenjira Panyathip (Thai National Para-Athletics). These top athletes have gone through many achievements and were qualified to take part in the 2020 Tokyo Paralympics, especially during the COVID-19 pandemic. For a long period of time, the company has fully supported all 4 athletes to have a better quality of life. They are employees of Bridgestone as well. All of these efforts are to ensure comfortable and efficient training all the way to traveling to compete at the great event."
"We also created a channel to publicize the competition news of the Paralympic athletes of Bridgestone Thailand team via www.bridgestonechaseyourdream.com which is our main public relations channel that Thai sports fans can follow the work and send encouragement to them, so they can achieve their dreams at the Tokyo Paralympics 2020 through various activities that will take place in the future as well." Mr. Keiji Chuma, Managing Director of Thai Bridgestone Co., Ltd. said.
All 4 Paralympic athletes of Bridgestone Thailand teams are scheduled to travel to Tokyo, Japan in August. Thai sports fans can follow the news of competitions and movement activities to cheer them on via www.bridgestonechaseyourdream.com or www.facebook.com/BridgestoneTH/
Information of Paralympic athlete Bridgestone Thailand Team: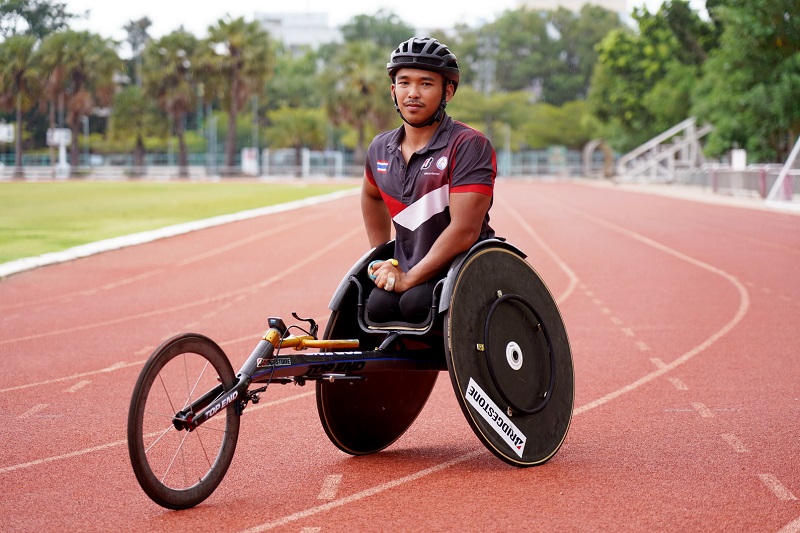 Chaiwat Rattana (Beam), Thai National Wheelchair-racing Athlete.
Gold Medalist of the Asian Para Games 2018 in the men's 100-meter category.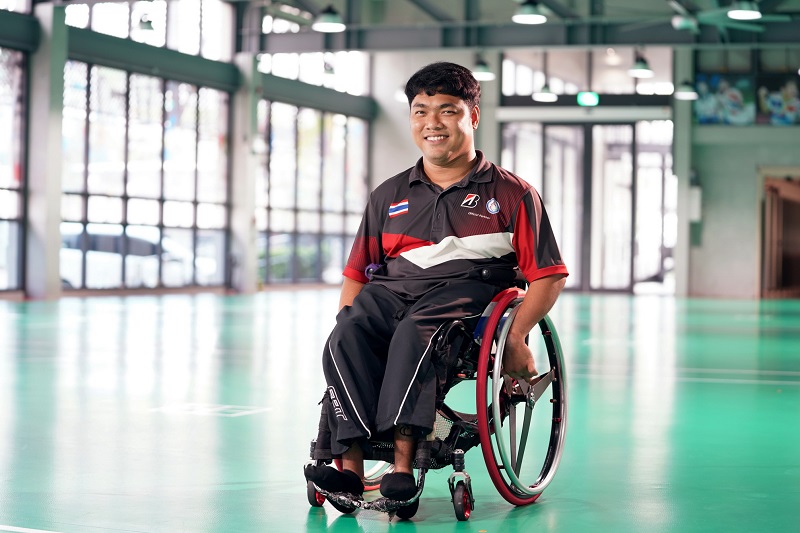 Worawut Saengampa (James), Thai National Boccia Athlete
World No. 1 and Gold medalist "BISFed 2019 Seoul Boccia Asia-Oceania Regional Championships", South Korea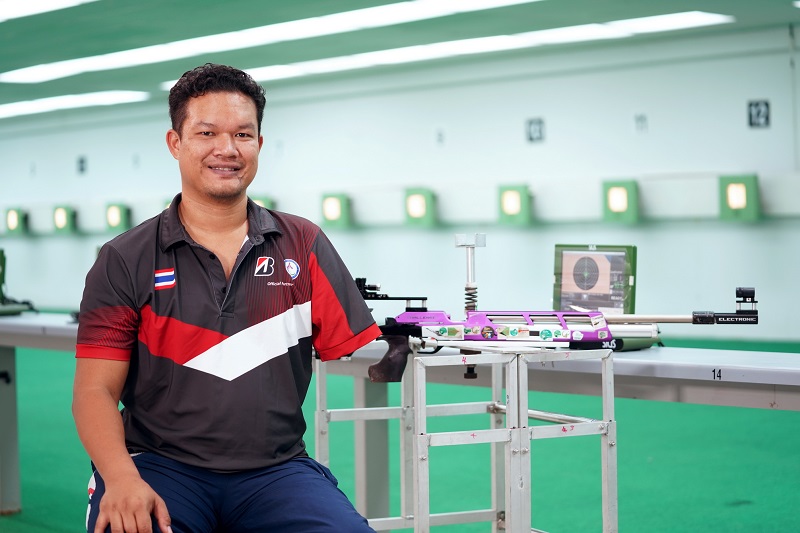 Sergeant Aek Anusorn Chaichamnan (Sorn), Thai National Para-Shooting Athlete
Owner of 3 prizes from all categories competing in The 9th Asian Para Games, Indonesia, consisting of 1 Gold Medal from Airsoft Rifle, 10-meter Lying Position, 2 Silver Medals from Airsoft Rifle, 10-meter Standing, and Long Rifle, 50-meter Lying Position.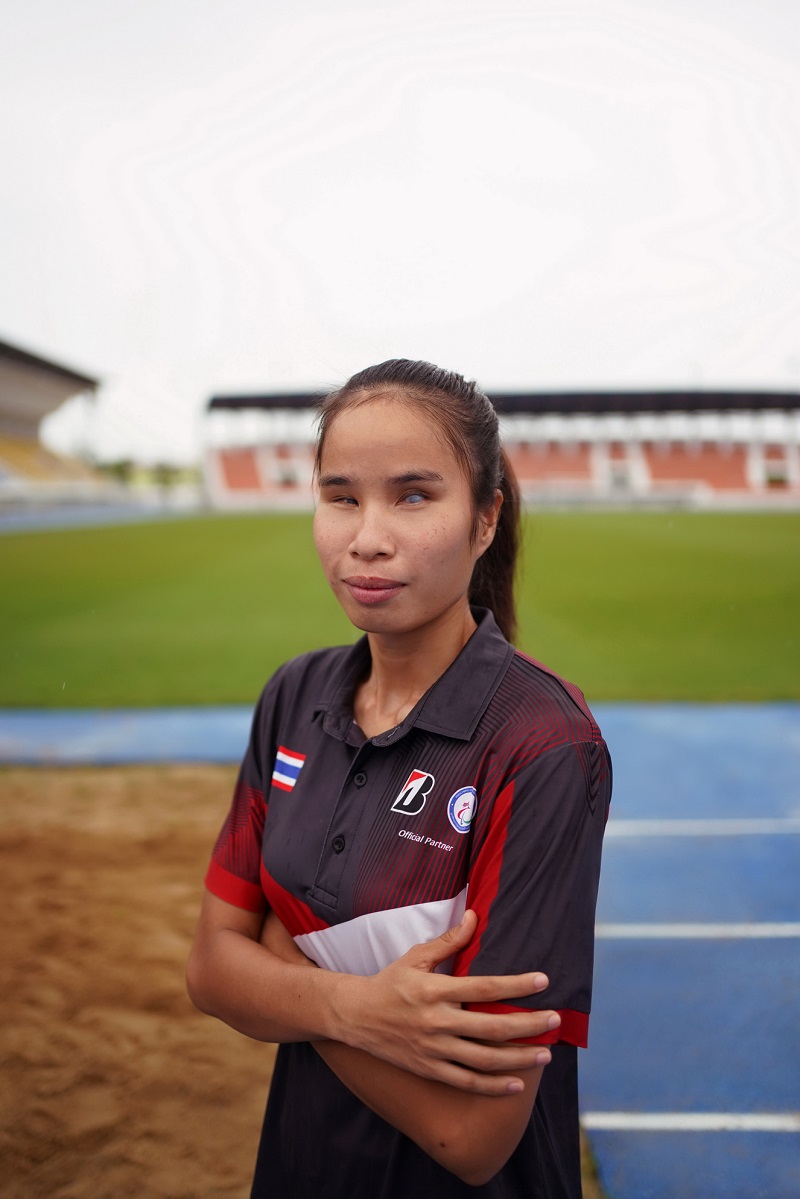 Jenjira Panyathip (Jane), Thai National Para-Athletics
1 Silver Medalist in the women's long jump at the Fazza Championships World Para Athletics Grand Prix 2021 in the United Arab Emirates, held in February, with a record 4.44 meters.
About Bridgestone in Thailand
Headquartered in Tokyo, Bridgestone Corporation is a global leader providing sustainable mobility and advanced solutions. In Thailand, Thai Bridgestone Co., Ltd. (TBSC) is a leading manufacturer in the Thai automotive industry, while Bridgestone Sales (Thailand) Co., Ltd. (BSTL) is the exclusive importer & distributor, and supervises the marketing strategy for Bridgestone, Firestone and Dayton branded tires in Thailand. Bridgestone is a brand trusted by its customers, dealers and business partners. It offers an extensive range of quality tires, carefully developed to suit local conditions and to deliver social value and customer value. Guided by its global corporate social responsibility commitment, Our Way to Serve, Bridgestone is dedicated to shaping a sustainable future of mobility and improving the way people move, live, work and play.