Bridgestone Potenza Sport Selected by Lamborghini as Original Equipment on Huracán STO, Maximizing the Performance of Super Sports Car
Bridgestone Potenza Sport Selected by Lamborghini as Original Equipment on Huracán STO, Maximizing the Performance of Super Sports Car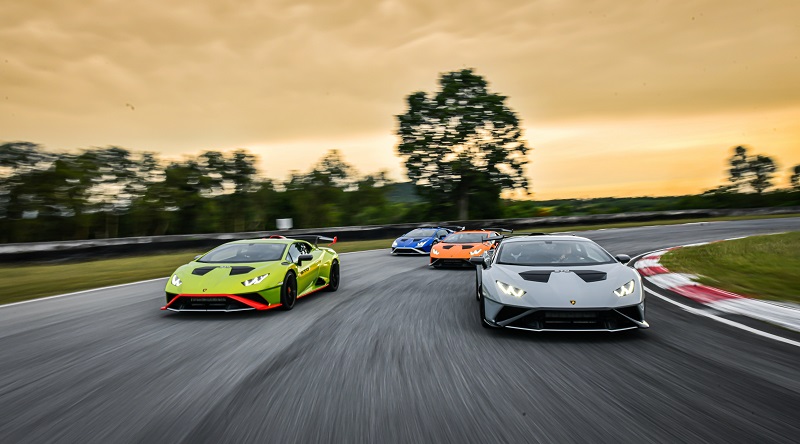 [Bangkok] (November 3, 2022) – Bridgestone, the world's leading tire manufacturer, has been selected by Lamborghini to develop the custom-designed Bridgestone Potenza Sport tires for its track-inspired V10 super sports car, the Lamborghini Huracán STO. This cements a great collaboration between two leading companies in the automobile and tire industries in the perfect combination of technology and design. Bridgestone has engineered high-performance tires to maximize the Lamborghini Huracán STO's traction, handling control, and overall performance. The Lamborghini Huracán STO super sports car has conducted a test drive to prove the excellent performance of the super sports car and tires at Bira International Circuit Pattaya, Chonburi.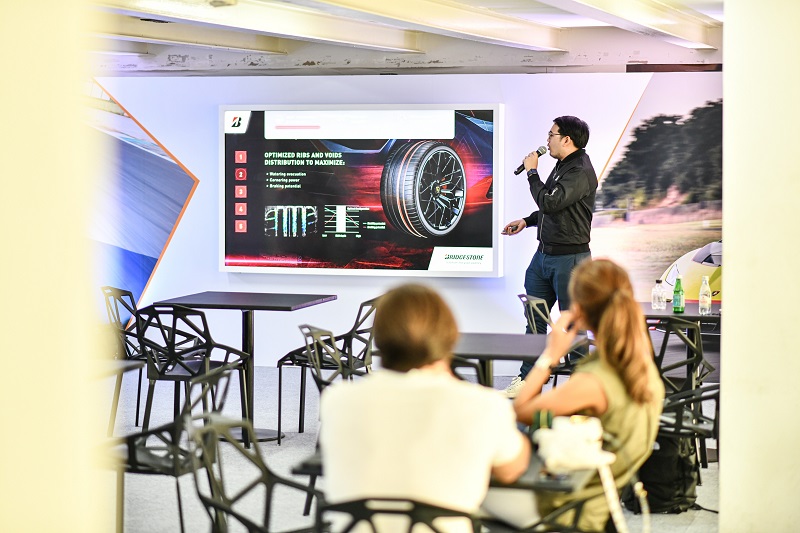 "Bridgestone Potenza Sport", premium and high-end sports tires specifically developed for the Lamborghini Huracán STO super sports car. It has been the first collaboration between the teams of Bridgestone and Lamborghini.
The key to the tire's success in maximizing performance is the perfect combination of tread design and state-of-the-art manufacturing technology exclusive to Bridgestone. The aim is to upgrade the new premium tire standards and high-end sports performance by introducing new technology with various innovations to extract the highest tire performance. These features, combined with an optimized tread compound that enhances grip, help to bring the Lamborghini Huracán STO's track-level performance to road users. The features include;
· Asymmetric tread design increases shear stiffness, reducing tread block squirming, thus maximizing contact patch sports tire needs. The benefits are powerful road-holding performance offering better driving enjoyment and control.
· Innovative 3D sipes technology offers improved braking and abrasion resistance. Optimized evacuation channels also help to improve cornering.
· The carcass is optimized specifically for sports cars, improving road-holding performances on dry and wet roads, and offering maximum driving control. It greatly enhances steering response and stability.
· This is the culmination of the highest technologies in a sports tire, combining the strength of steel belts and hybrid crown reinforcement for superior control.
In addition, Bridgestone's capabilities in "Virtual Tire Development" technology proved crucial to its Bridgestone Potenza tires achieving outstanding performance in the given timeframe.
The tires manufacturer tested several combinations in its virtual environment and integrated tires behavior in the vehicle's system to find the perfect match for Lamborghini in a virtual driving simulator. This resulted in a process that went from start to finish more efficiently and with a reduced environmental impact. Since there is no need to produce that tire, it efficiently reduces the time and production process while quickly offering products to the market.
To achieve the perfect fit in a virtual driving simulator, the Bridgestone Potenza Sport tires' good performance meets the torsional performance of the Lamborghini Huracán STO super sports car.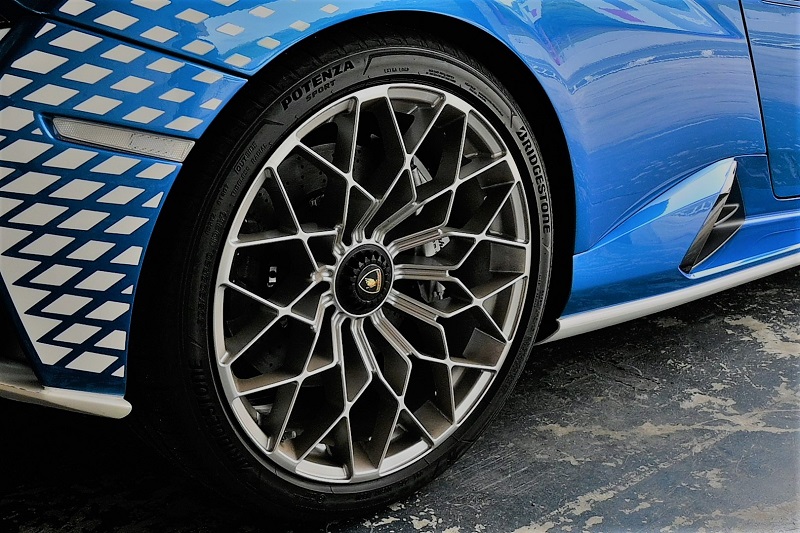 The Lamborghini Huracán STO (Super Trofeo Omologata) is Lamborghini super sports car that inherited its DNA from the motor racing track to roads. This allows drivers to experience the thrill of a racing car in a way suitable for use on public roads. The sports car inspired by the racing heritage of Lamborghini Squadra Corse's one-make race series with Huracán Super Trofeo EVO, as well as its three-time 24 Hours of Daytona-winning and two-time 12 Hours of Sebring-winning Huracán GT3 EVO. With its V10 naturally aspirated 640 hp (470 kW) power plant producing 565 Nm at 6,500 rpm, the rear-wheel drive Huracán STO delivers exhilarating acceleration of 0-100 km/h in 3.0 seconds, 0-200 km/h in 9.0 seconds, delivering the ultimate driving experience that stimulates every sense and feels the spirit of the racetrack for the driver whenever behind the wheel. Renazzo Motor Co., Ltd., the authorized dealer of Lamborghini in Thailand, has brought the Lamborghini Huracán STO to sell in Thailand at a starting price of 29,990,000 baht. The Company organized the Lamborghini Huracán STO Track Day 2022 event for customers and the media to test their performances in a full-track race at Bira International Circuit Pattaya Chonburi in June 2022. This was a great opportunity to present the superior capabilities of the Lamborghini Huracán STO on the motor racing track in Thailand.
Mr. Haruki Yamada, Consumer Group Director, Bridgestone Sales (Thailand) Co., Ltd. concluded that "Bridgestone is proud to be a part of the Lamborghini Huracán STO's exclusive test drive. The partnership between the Lamborghini Huracán STO, a road-homologated super sports car inspired by the racing heritage, and Bridgestone Potenza Sport, premium sports tires cement the perfect match and the ultimate performance of a car with a racing spirit. I am proud that Bridgestone Potenza Sport tires have played a crucial part in creating this superior vehicle with exceptional value."
About Bridgestone in Thailand

Headquartered in Tokyo, Bridgestone Corporation is a global leader providing sustainable mobility and advanced solutions. In Thailand, Thai Bridgestone Co., Ltd. (TBSC) is a leading manufacturer in the Thai automotive industry, while Bridgestone Sales (Thailand) Co., Ltd. (BSTL) is the exclusive importer & distributor, and supervises the marketing strategy for Bridgestone, Firestone and Dayton branded tires in Thailand. Bridgestone is a brand trusted by its customers, dealers and business partners. It offers an extensive range of quality tires, carefully developed to suit local conditions and to deliver social value and customer value. Bridgestone is dedicated to shaping a sustainable future of mobility and improving the way people move, live, work and play.