Bridgestone Joins Forces in Driving Thai Automotive Industry
Reinforcing its World's Leading in Tires as a Sponsor in Fast Auto Show Thailand 2022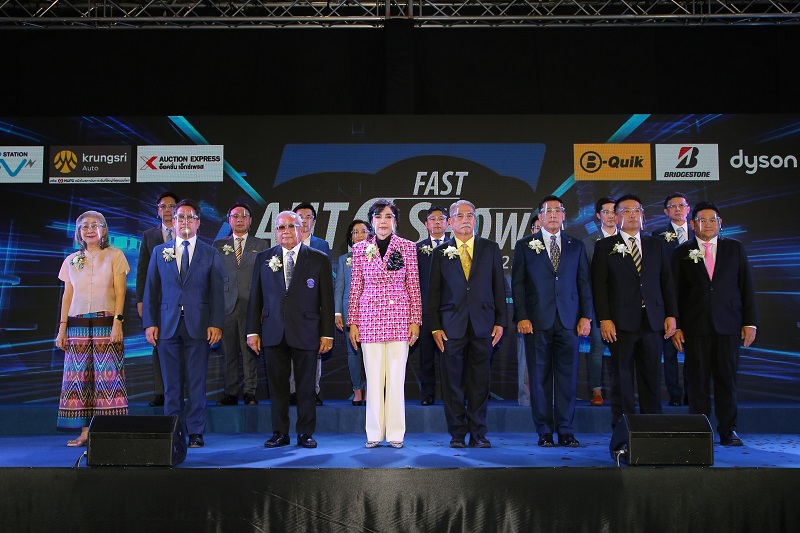 Fast Auto Show Thailand 2022 Opening Ceremony
[Bangkok] (July 6, 2022) - Bridgestone reinforces its leading position in the world's quality tires that have been with Thai automotive industry for more than half a century by providing sponsorship support to the Fast Auto Show Thailand 2022. The event was held at the BITEC Exhibition and Convention Center, Bangna, during July 6-10, 2022. As a sustainable solutions company, Bridgestone contributes to making everyone's journey safe as well as being a part of boosting Thai Automotive Industry.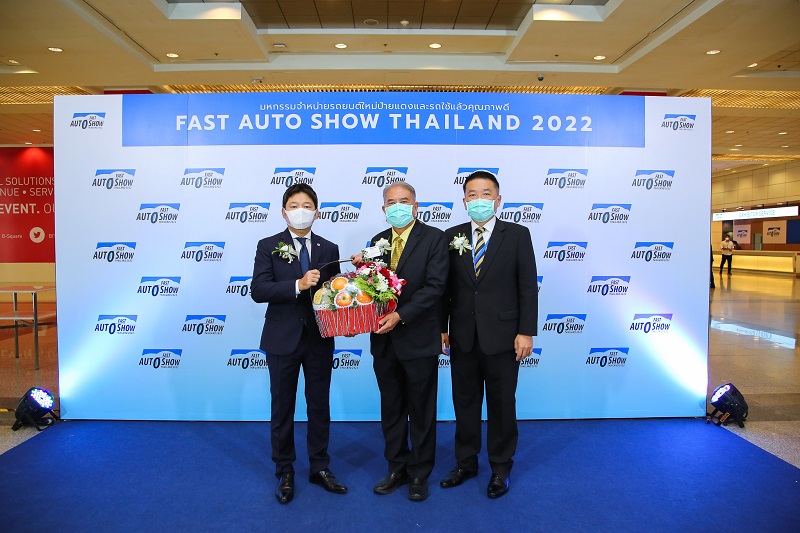 Mr. Kensuke Yoshida, Director of the Board of Thai Bridgestone Co., Ltd., and Bridgestone Sales (Thailand) Co., Ltd. (Left),
Mr. Pattanadech Asasappakij, Chairman (Middle) and Mr. Asadavut Asasappakij, Vice Chairman (Right)
at Fast Auto Show Thailand 2022 Opening Ceremony
Mr. Kensuke Yoshida, Director of the Board of Thai Bridgestone Co., Ltd., and Bridgestone Sales (Thailand) Co., Ltd., stated that "Bridgestone has joined as a sponsor of the Fast Auto Show Thailand 2022, a big event for car lovers, aiming at playing our part in driving and stimulating Thailand's automotive market as well as the overall domestic economy to be recovered. Thanks to various positive factors, these coincide with the easing COVID-19 situation, the border reopening, and lifting of entry restrictions that lead to a better outlook for the tourism industry, coupled with consumer sentiment recovering. In addition, it also reinforces our "BRIDGESTONE" brand's strength as the world's leading tires with Thai society for over 50 years due to our extensive range of quality and safety products to meet all customers' needs and deliver an excellent driving experience. As a result, we have become the trusted brand in Thailand and have been selected to be the original equipment for many automotive's brands that can be seen in this event. Information of each Bridgestone tire product, including POTENZA ADRENALIN RE004, POTENZA SPORT, TURANZA T005A, ECOPIA EP150, ECOPIA EP300, ECOPIA H/L001, ALENZA 001, DUELER A/T001 and DUELER H/T 684II, can also be acknowledged through our PR materials providing at the event".
About Bridgestone in Thailand
Headquartered in Tokyo, Bridgestone Corporation is a global leader providing sustainable mobility and advanced solutions. In Thailand, Thai Bridgestone Co., Ltd. (TBSC) is a leading manufacturer in the Thai automotive industry, while Bridgestone Sales (Thailand) Co., Ltd. (BSTL) is the exclusive importer & distributor, and supervises the marketing strategy for Bridgestone, Firestone and Dayton branded tires in Thailand. Bridgestone is a brand trusted by its customers, dealers and business partners. It offers an extensive range of quality tires, carefully developed to suit local conditions and to deliver social value and customer value. Bridgestone is dedicated to shaping a sustainable future of mobility and improving the way people move, live, work and play.