Bridgestone Wins Product Excellence Award and CSR & ESG Leadership Award at the 15th Global CSR & ESG Summit & Awards 2023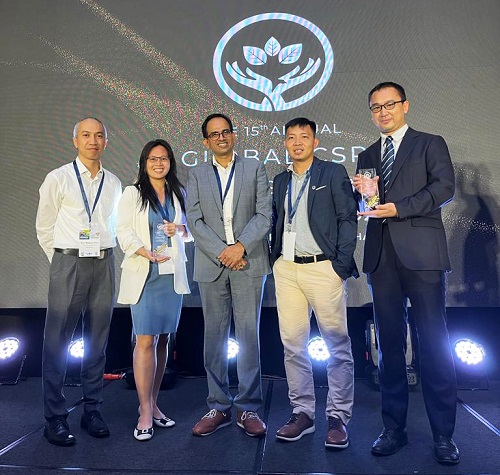 The recognition signifies an important milestone in the Bridgestone E8 Commitment of becoming a sustainable solutions company for both customers and communities. The TURANZA T005 EV tyre spotlights Bridgestone's pursuit in pushing the boundaries of innovation in sustainable tyre technologies and mobility solutions. Through collaborative efforts with regional local partners in disaster relief and response efforts, Bridgestone's sustainable initiatives and technological advancements help to develop sustainable, long-term initiatives that deliver impact.
The 15th Annual Global CSR & ESG Summit & Awards 2023™ is recognised as Asia's most prestigious recognition awards programme for Corporate Social Responsibility and Environmental, Social, and Corporate Governance. The programme spotlights and honours companies for their commitment to incorporating ethical values, and respect for individuals, communities and the environment in the way they do business. This year, more than 230 submissions vied for the top awards in 19 categories.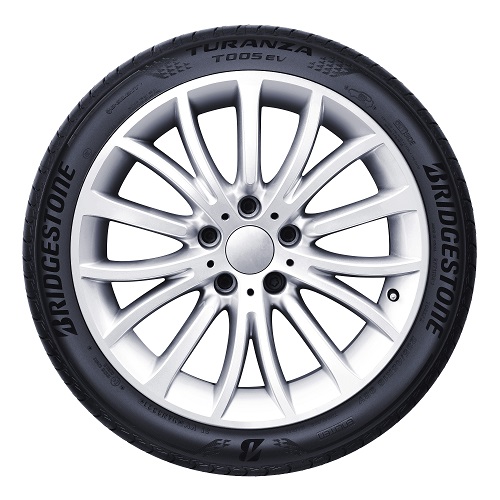 BSCAP's first bespoke electric vehicle tyre, the TURANZA T005 EV, uses three core innovative technologies, ENLITEN, B-SILENT, and LUXBLACK, to create an environmentally friendly, intelligent and comfortable driving experience for Electric Vehicle owners.
• ENLITEN taps on technology to create a lighter weight tyre through reduced tread compound, which addresses the vital issue of lowering the Rolling Resistance Coefficient (RRC). This combination of ENLITEN and other product features extends tyre life and improves fuel efficiency by 5 to 15% in an ICE car. When applied to an EV tyre, ENLITEN significantly increases battery efficiency, reducing energy consumption needed for re-charging while addressing consumer "range anxiety".
• B-SILENT technology supports an essential feature of the EV driving experience, the almost noiseless cabin environment, as well as contributing to lower urban noise pollution.
• LUXBLACK's precision processing technology creates a 3-dimensional sidewall surface, increasing light absorption via the concave-convex pattern.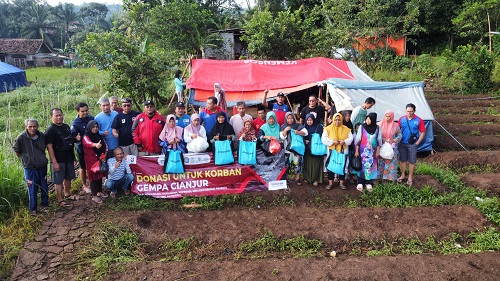 In 2022, the team responded to earthquakes in Pandeglang, Banten and Cianjur by going into disaster-struck areas to deliver supplies and support national rescue efforts.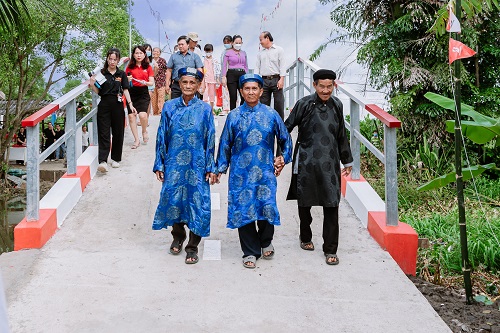 In response to annual disasters, the "Bridge to Knowledge" programme, building or rehabilitating bridges, completed its 7th and 8th projects in 2022 in the Mekong Delta and Thanh Hoa and in June this year added its 9th in Gia Lai.
Among other recent examples are the Kenh Thay Tam Bridge in Can Tho rebuilt in partnership with a Bridgestone dealer and local cement company. Its 36m span now carries more than 2,000 students and villagers daily. In Son La province, the Long Khoang Bridge can take trucks up to 10 tons making a huge difference to local agricultural and forestry industries. Bridgestone Vietnam's goal is to complete at least 20 bridges by 2030.
About Bridgestone in Thailand
Headquartered in Tokyo, Bridgestone Corporation is a global leader providing sustainable mobility and advanced solutions. In Thailand, Thai Bridgestone Co., Ltd. (TBSC) is a leading manufacturer in the Thai automotive industry, while Bridgestone Sales (Thailand) Co., Ltd. (BSTL) is the exclusive importer & distributor, and supervises the marketing strategy for Bridgestone, Firestone and Dayton branded tires in Thailand. Bridgestone is a brand trusted by its customers, dealers and business partners. It offers an extensive range of quality tires, carefully developed to suit local conditions and to deliver social value and customer value. Bridgestone is dedicated to shaping a sustainable future of mobility and improving the way people move, live, work and play.