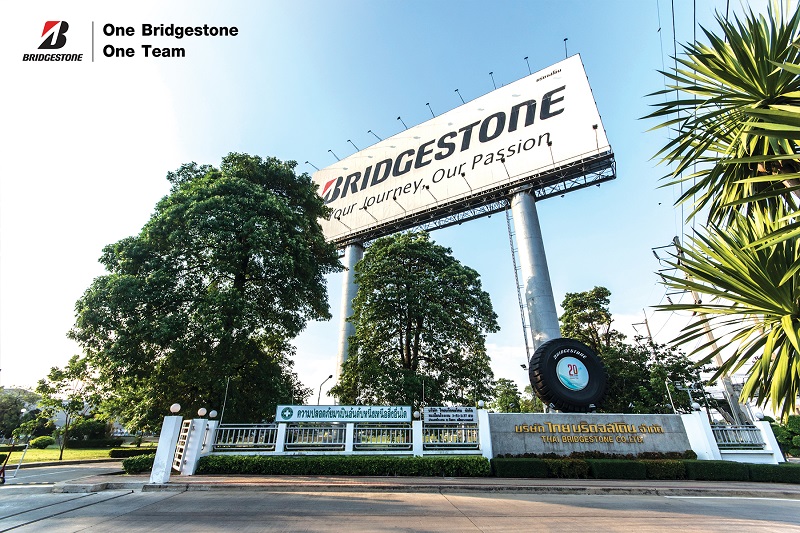 [Bangkok] (June 12, 2020) Thai Bridgestone Co., Ltd., the world's leading tire manufacturer, together with 14 subsidiaries in Thailand join forces, using our resources to support people and society to fight COVID-19, driving tire business in Thailand in order to continuously deliver superior quality with the newest product, services and social contribution activities. Bridgestone stays beside Thai Society, going through this difficulty together.
Since there has been the COVID-19 pandemic which has tremendous impacts on people over the world including the business-related and social aspects of Thailand, Bridgestone has always been concerned about our products and services' standards. We stand our ground to give the ultimate priority to well-being and safety of Bridgestone teammates, customers, business allies and all stakeholders. Bridgestone strictly adopted precautionary measurements following the guideline of Department of Disease Control, Ministry of Public Health. Meanwhile, Bridgestone has prepared its business recovery plan throughout the past period.
Contribution to our People
As at Bridgestone, our teammates are the key success to deliver superior quality to our customers, Bridgestone has given the utmost priority to Bridgestone teammates. Also, Bridgestone has implemented a number of safety measurements as well as countermeasures to the "New Normal" to ensure the highest standard of hygiene and safety for our customers. Bridgestone did not only disinfect all service centers, but also launched campaigns of Cockpit, One Stop Auto Care, offering disinfecting service complying with ISO 13485, the standard of disinfectants used for medical devices in hospitals, and ISO 9001, accredited by the manufacturer from Belgium. *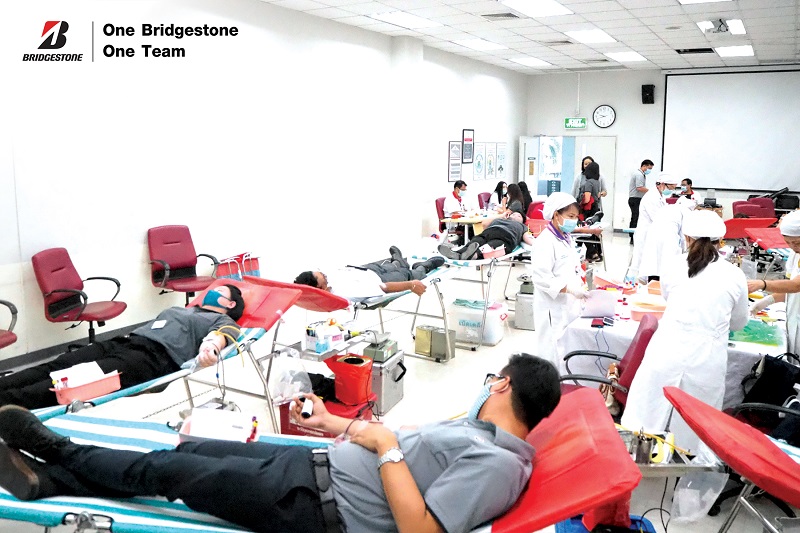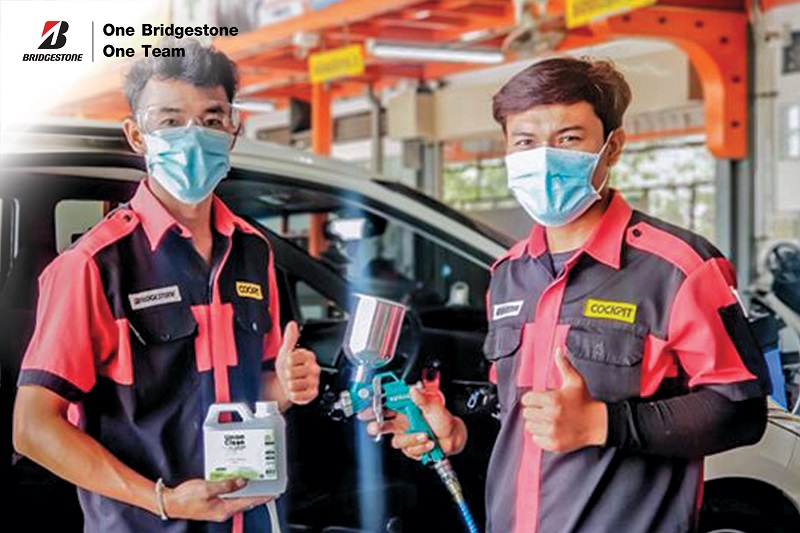 Contribution to Market Recovery
The COVID-19 pandemic situation might cause particular businesses to slow down. There has been unemployment which negatively affects household income. However, Bridgestone, as the world's leading tire manufacturer, would like to be a part to contribute to a recovery, staying beside our customers and Thai society to get through this difficulty together. To emphasize "safety, reliability and value" for our customers and business allies, we continuously offer special promotions and campaigns, as well as a recent launch of Bridgestone products, "POTENZA Adrenalin RE004" with the concept of "Don't Just Take Corners. Rule Them.". With cutting-edge technology of Bridgestone, POTENZA Adrenalin RE004 offers maximum handling and high responsiveness on both wet and dry surfaces, enabling drivers to drive confidently throughout all journeys, as well as an exclusive promotion offered. For every purchase of POTENZA Adrenalin RE004, receive 600 Baht Starbucks e-Coupon free. Also, there are 2 additional promotions offered by Bridgestone throughout this period. Every purchase of ECOPIA EP300 and H/L001, receive 1,000 Baht PTT Station Fuel Voucher free, and every purchase of 2 DURAVIS R624 Heavy Duty tires, receive 500 Baht Cash Voucher free.*
For commercial tires, Bridgestone remains an emphasis on our business allies and dealers. Bridgestone offers the "WE ARE TOGETHER" campaign in order to help our dealers to get through this difficult time strongly and sustainably. Exclusively for the first 50 customers who have truck or bus carcasses in good conditions, receive 1,400 Baht Discount per 1 new tire when part-exchanging old carcasses. * Besides, Bridgestone also offers an off-site or on-the-road tire replacement or repair for any emergencies without service fees. In addition, Bridgestone expand communication platforms via Line Official of Bridgestone Fleet Point Family throughout this period to stay beside and take good care all of our customers closely.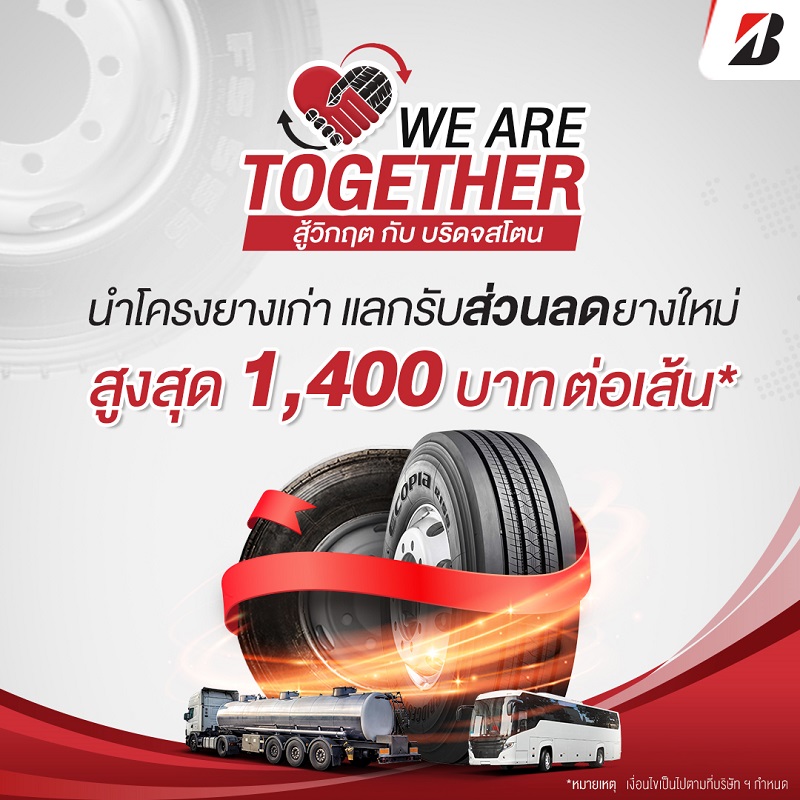 Contribution to Thai Society
Mr. Fumitaka Takaoka, the Managing Director of Thai Bridgestone Co., Ltd., stated that "In this meantime, medical staffs nationwide have been dedicated themselves to treat COVID-19 patients, as well as regular patients during this difficult time. So, as Bridgestone has 15 subsidiaries in Thailand, we, joining forces together, would like to be a part to support those by donating funds for medical supplies and equipment, to 4 neighboring hospitals. Additionally, we donated funds for vaccine research and development as sustainable solutions for future generations. Additionally, we received voluntarily fundraising from our teammates as well as the blood donation to the Thai Red Cross Society".
Throughout 51 years which Bridgestone has operated the business in Thailand, we have continuously enhanced our tire technology and our products in order to ensure Bridgestone customers' safety throughout all journeys. Despite arduous journeys, Bridgestone is dedicated to deliver the superior quality of tires and services as our mission "Serving Society with Superior Quality". Bridgestone is not only products or services but Bridgestone is dedicated to be Solutions for Your Journey.
*conditions as specified by the company.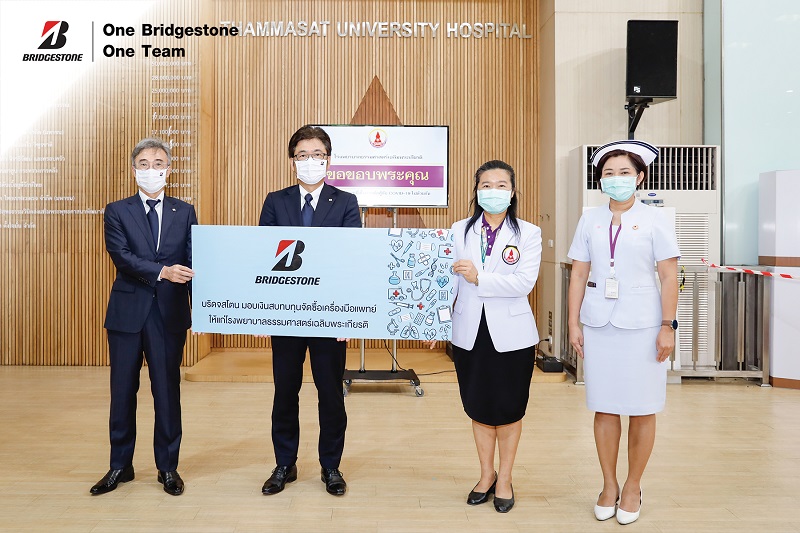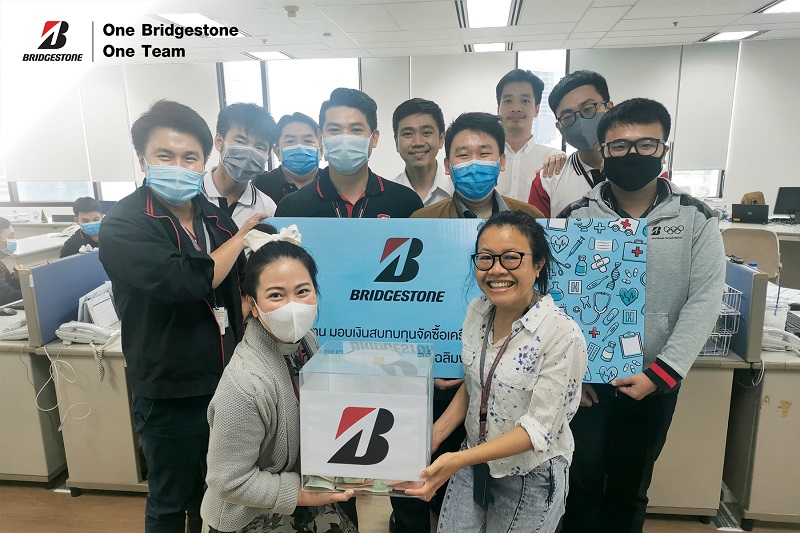 About Bridgestone:
Bridgestone Corporation, headquartered in Tokyo, is the world's largest tire and rubber company. In addition to tires for use in a wide variety of applications, it also manufactures a broad range of diversified products, which include industrial rubber and chemical products and supporting goods. Its products are sold in over 150 nations and territories around the world.
About Thai Bridgestone:
In Thailand, Bridgestone has managed to achieve sustainable growth and success through great confidence from end-users, dealers, and automotive manufacturers since its production 51 years ago. Through our history, the company has shown great determination to research, invent, and create excellent products that are suitable for domestic use. Additionally, together with well selected raw materials, state-of-the-art production facilities and machines, and highest standard of quality control, these enable Bridgestone to journey on the same path with the corporate mission-"Serving Society with Superior Quality".