Bridgestone Wins the "No.1 Brand Thailand 2020-2021" Award,
Reinforcing the Leadership in the Tire Market for 10th Consecutive Years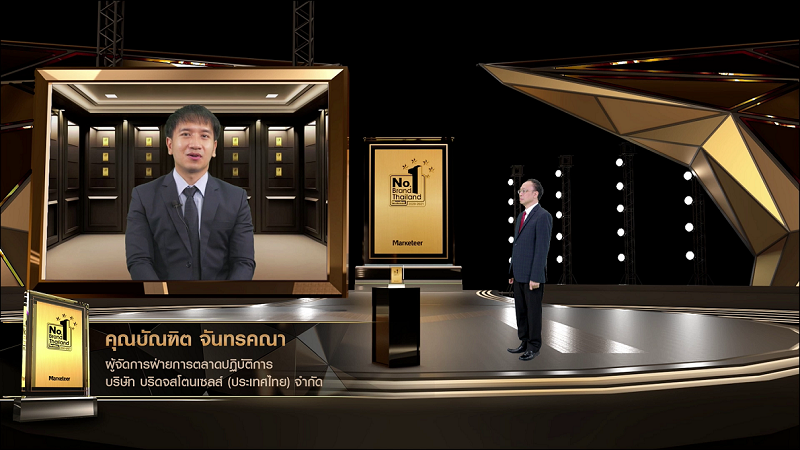 [Bangkok] (October 7, 2021) – Bridgestone reinforces its leadership in the tire market by winning the "No.1 Brand Thailand 2020-2021" award in the tire category for the 10th consecutive years. This is the result of a nationwide consumer opinion survey. *
Bridgestone Sales (Thailand) Co., Ltd., led by Mr. Bundit Chantarakana, Marketing Operations Manager, as its representative, received the honor plaque "No. 1 Brand Thailand 2020-2021" award in the tire category, which is based on a crowd popularity survey of people across the country conducted by Marketeer Magazine. Bridgestone has continuously won this prestigious award for 10th consecutive years. This reflects the strength of Bridgestone brand that can win the hearts of consumers for a long time with our commitment and determination to become a sustainable solutions company under the concept of "Solutions for Your Journey".
"Bridgestone emphasizes on operating our business with a customer-centric approach, by learning consumer behavior and insights. We deliver solutions through innovation designed that contribute to problem solving and meet consumer's needs and satisfaction. This makes Bridgestone a powerful brand and the number one in the hearts of Thai consumers. Bridgestone appreciates and thanks consumers for placing their confidence in us and have always trusted the Bridgestone brand. And we promise to continue to carry out our missions to meet the needs of Thai consumers.", Mr. Bundit Chantarakana concluded.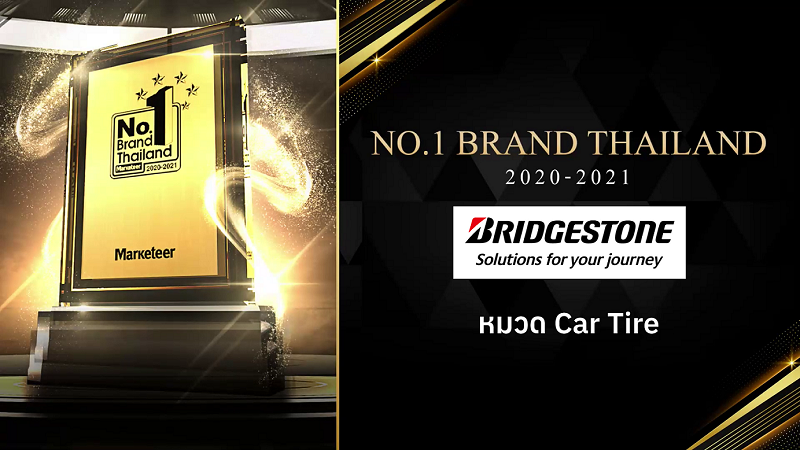 *Based on a survey of Kadence International (Thailand) and Marketing Move Co., Ltd. to survey the popularity of various types of products and services for Thai consumers in recent years.
About Bridgestone in Thailand
Headquartered in Tokyo, Bridgestone Corporation is a global leader providing sustainable mobility and advanced solutions. In Thailand, Thai Bridgestone Co., Ltd. (TBSC) is a leading manufacturer in the Thai automotive industry, while Bridgestone Sales (Thailand) Co., Ltd. (BSTL) is the exclusive importer & distributor, and supervises the marketing strategy for Bridgestone, Firestone and Dayton branded tires in Thailand. Bridgestone is a brand trusted by its customers, dealers and business partners. It offers an extensive range of quality tires, carefully developed to suit local conditions and to deliver social value and customer value. Guided by its global corporate social responsibility commitment, Our Way to Serve, Bridgestone is dedicated to shaping a sustainable future of mobility and improving the way people move, live, work and play.