Bridgestone Wins Business Partner Award 2022 (Platinum Award) from ThaiBev as the Partner Committed to Sustainable Value Creation
Bridgestone Wins Business Partner Award 2022 (Platinum Award)
from ThaiBev as the Partner Committed to Sustainable Value Creation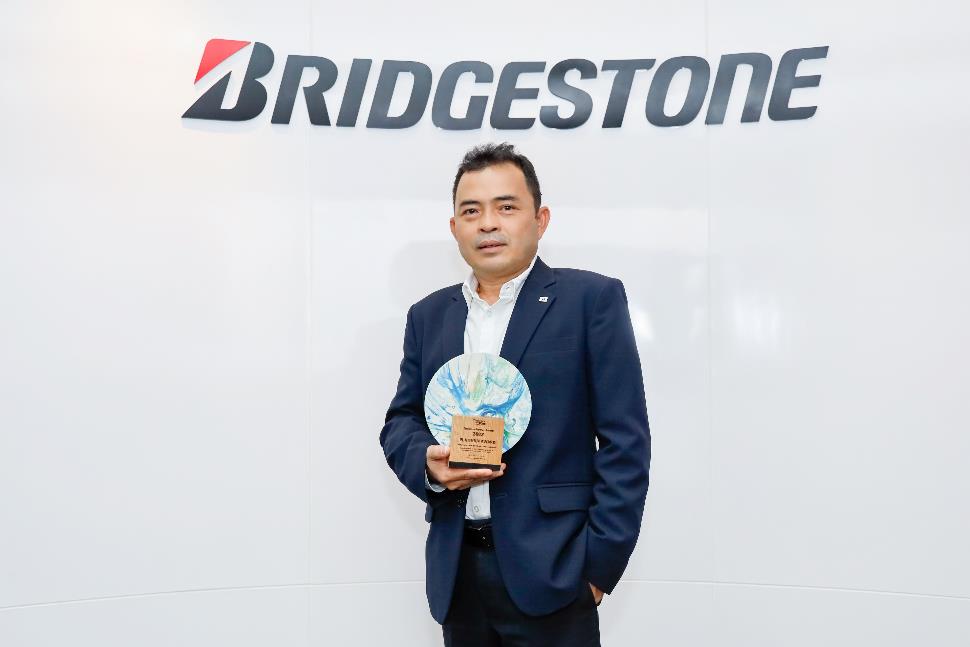 [Bangkok] (October 12, 2022) – Bridgestone Sales (Thailand) Co., Ltd., represented by Mr. Soonthorn Dokduang, Senior Division Manager of Commercial Business Operation Division, received the Business Partner Award 2022 in the Platinum Award category for the 2nd consecutive year from Mr. Thapana Sirivadhanabhakdi, President and CEO of Thai Beverage Plc. (ThaiBev) at the TSCN Business Partner Conference 2022. Initiated by ThaiBev, the honored event was organized at the Queen Sirikit National Convention Center, Bangkok. The prestigious award reflects Bridgestone's commitment to creating Bridgestone-like "purpose" and "process," together with its employees, business partners and customers to realize a sustainable society by providing sustainable value to society through products, services, mobility solutions and various activities. 
ThaiBev has recognized Bridgestone as one of the outstanding business partners focusing on "Sustainability" from production to sales. For example, "Radial Retread Tire Service", which Bridgestone is committed to creating value by using tires with better efficiency. Advanced innovations are used to make the original carcass reusable. It helps to reduce business costs and is also environmentally friendly because it uses fewer resources than the production of all new tires. That includes the "No Single-Use Plastics" project that encourages employees to learn about the impact of plastic waste and change their behaviors to stop using single-use plastics with systematic segregation of waste bins according to the circular economy principles. In addition, Bridgestone stands firm in the quality of its products and is recognized as a leader in the tire market by delivering products, services, and solutions to meet the needs of the mobility society. This is guaranteed by "The Excellent Performance" that meets the criteria set by ThaiBev, in terms of Quality, Delivery, Commercial, Sustainable, and Project. 
This reflects Bridgestone's commitment to aligning through the "Bridgestone E8 Commitment", aiming to increase productivity effectively by developing products and services that meet the various needs of business partners and customers. At the same time, Bridgestone continues to drive sustainability at the heart of its operations and strives for sustainable growth with ThaiBev.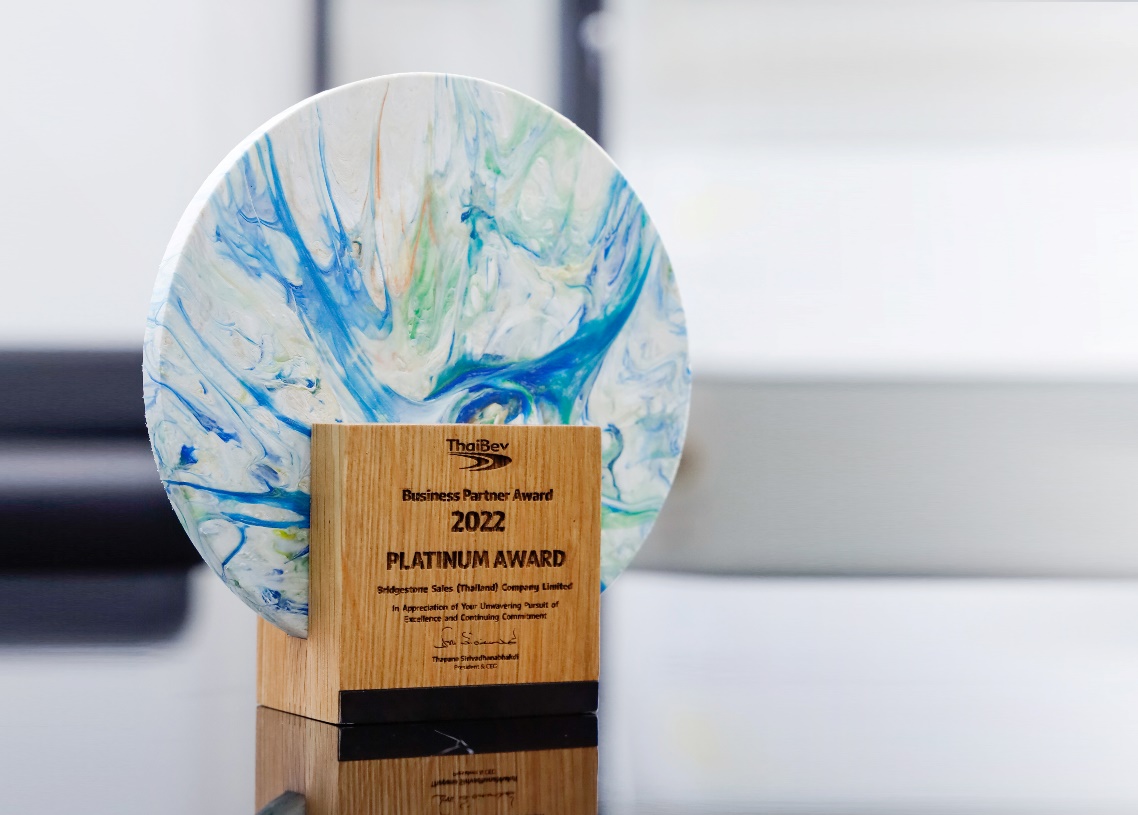 About Bridgestone in Thailand
Headquartered in Tokyo, Bridgestone Corporation is a global leader providing sustainable mobility and advanced solutions. In Thailand, Thai Bridgestone Co., Ltd. (TBSC) is a leading manufacturer in the Thai automotive industry, while Bridgestone Sales (Thailand) Co., Ltd. (BSTL) is the exclusive importer & distributor, and supervises the marketing strategy for Bridgestone, Firestone and Dayton branded tires in Thailand. Bridgestone is a brand trusted by its customers, dealers and business partners. It offers an extensive range of quality tires, carefully developed to suit local conditions and to deliver social value and customer value. Bridgestone is dedicated to shaping a sustainable future of mobility and improving the way people move, live, work and play.