Bridgestone Wins Business Partner Award 2023 (Silver Award) from Thai Beverage as a Sustainable Solutions Partner, Demonstrating a Strong Commitment to Sustainability in Sustainability Expo 2023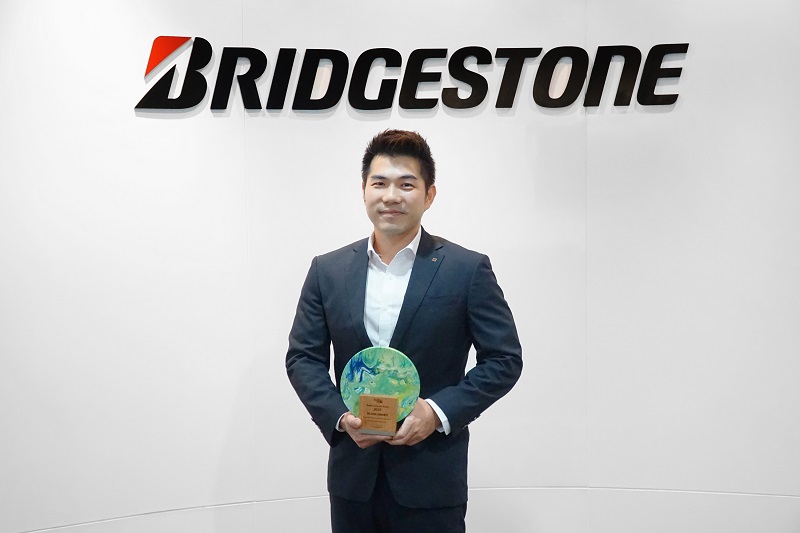 [Bangkok] (October 19, 2023) – Bridgestone Sales (Thailand) Co., Ltd., led by Mr. Chaipun Wongkaewjaroen, Direct End User Business Department Manager as a representative received, the "Business Partner Award 2023 in the Silver Award Category" from Mr. Songwit Sritham, Top Executive of Beer Business in Thailand of Thai Beverage Plc. in ThaiBev Business Partner Award 2023, organized at the Queen Sirikit National Convention Center, Bangkok. The prestigious award is presented to suppliers for outstanding business performance and a shared commitment to sustainable business growth. In addition, this reflects Bridgestone's pride in earning trust and credibility with significant business performance in terms of Quality, Commercial, Delivery, Sustainability, and Project, in line with Thai Beverage's determined criteria. Bridgestone guaranteed as the partner committed to sustainable value creation by receiving the Business Partner Award from Thai Beverage for the 7th consecutive year.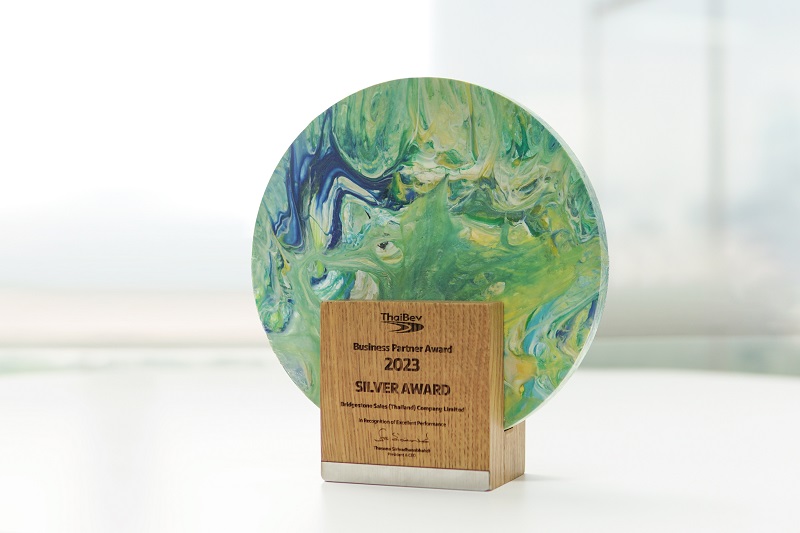 Furthermore, Bridgestone joined Sustainability Expo 2023 (SX 2023) to express the company's determination to offer solutions for sustainable mobility through products, services, and solutions, including corporate social responsibility projects reflecting Bridgestone's management guided by "Bridgestone E8 Commitment" throughout the entire value chain incorporating with employees, business partners, customers, and society.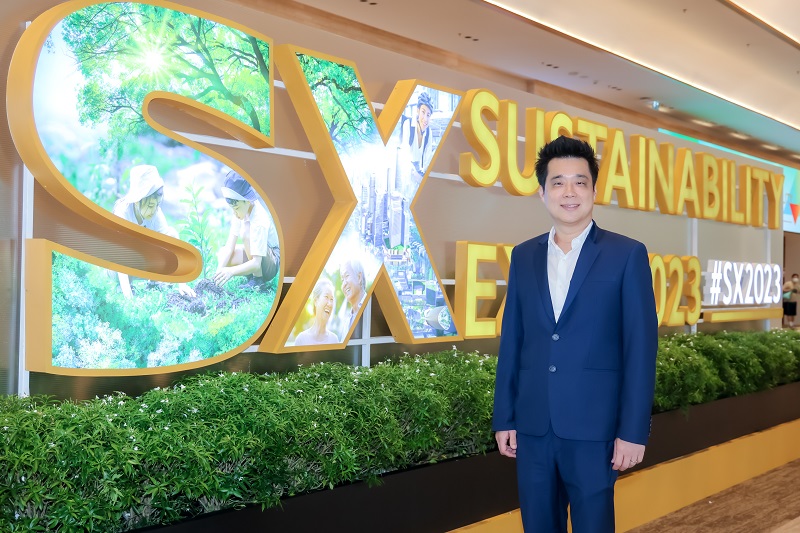 Mr. Attapon Phraephrewngarm, Senior General Manager, Sustainability Division of Thai Bridgestone Co., Ltd., addressed in Sustainability Expo 2023 (SX 2023) that "At Bridgestone, we are committed to operating our business by placing sustainability as one of our strategic business policies, guided by our vision to provide values to society and customers as sustainable solutions company in 2050. To tangibly accomplish sustainable results and preserve resources for future generations, we have implemented three concepts in our business operations: 1.Promoting carbon neutrality by renewable energy utilization in tire production such as solar rooftop panels installation at plants and receiving Renewable Energy Certificates (RECs) to certify renewable electricity 2.Encouraging circular economy by developing environmentally friendly tires and offering retread tires to save operating costs for entrepreneurs, as they developed by less resources to reuse carcasses in truck tire production, while mitigating environmental impacts through retread solutions 3.Conducting corporate social responsibility projects for a sustainable mobility society such as enhancing road safety zones for pilot schools to ensure safe journeys to any destination. These initiatives are some parts of Bridgestone's sustainability, and we will continue to work closely with our business partners to create value for our customers and society, along with elevating the sustainability of Thailand's automotive industry."

About Bridgestone in Thailand
Headquartered in Tokyo, Bridgestone Corporation is a global leader providing sustainable mobility and advanced solutions. In Thailand, Thai Bridgestone Co., Ltd. (TBSC) is a leading manufacturer in the Thai automotive industry, while Bridgestone Sales (Thailand) Co., Ltd. (BSTL) is the exclusive importer & distributor, and supervises the marketing strategy for Bridgestone, Firestone and Dayton branded tires in Thailand. Bridgestone is a brand trusted by its customers, dealers and business partners. It offers an extensive range of quality tires, carefully developed to suit local conditions and to deliver social value and customer value. Bridgestone is dedicated to shaping a sustainable future of mobility and improving the way people move, live, work and play.
About COCKPIT
Cockpit, One Stop Auto Care Center, offering a variety of vehicle maintenance services from tires, motor oils, brakes, suspensions, batteries, and scheduled maintenances. All parts and consumables are of the highest quality from leading manufacturers and performed by highly trained and qualified technicians using modern tools and equipment. Our mission is the commitment to serve with emphasis on safety in every detail, to offer the best products and services to customers. There are 276 Cockpit stores nationwide* (As of February 2023).