We are passionately committed to provide solutions
From past to present, Bridgestone has always been the road companion for every journey. Our mission is to use the combination of technology, creativity, and passion to safely drive people to their destinations. We are passionately committed to provide solutions that make life and society better. The solutions that drive you furthest in every journey. The solutions that support your different kinds of journey. The solutions that ensure your safety and serve your needs of today and the future. Today, Bridgestone is ready to be the solutions for different kinds of destination. Bridgestone Solutions for Your Journey.
Serving society with superior quality
This has been Bridgestone's mission since its foundation. Supporting people's ability to move, live, work and play with high-quality tires and other rubber products.

As society moves forward to become more sustainable and mobility changes accordingly, the ways in which we contribute to society's advancement must evolve and progress.

Beyond rubber, to innovative materials.
Beyond Earth, into space.
Driving, turning, braking, transmitting and connecting.
Creating new value.

By creatively pioneering, we will develop sustainable solutions to the problems faced by society and our customers. Thus co-creating social and customer value. Contributing to the future of a sustainable society.

Supporting society and people as they take on new opportunities and challenges to progress on their journey. Bridgestone will evolve as a sustainable solutions company, contributing to society with ever growing value.
Bridgestone. Solutions for your journey.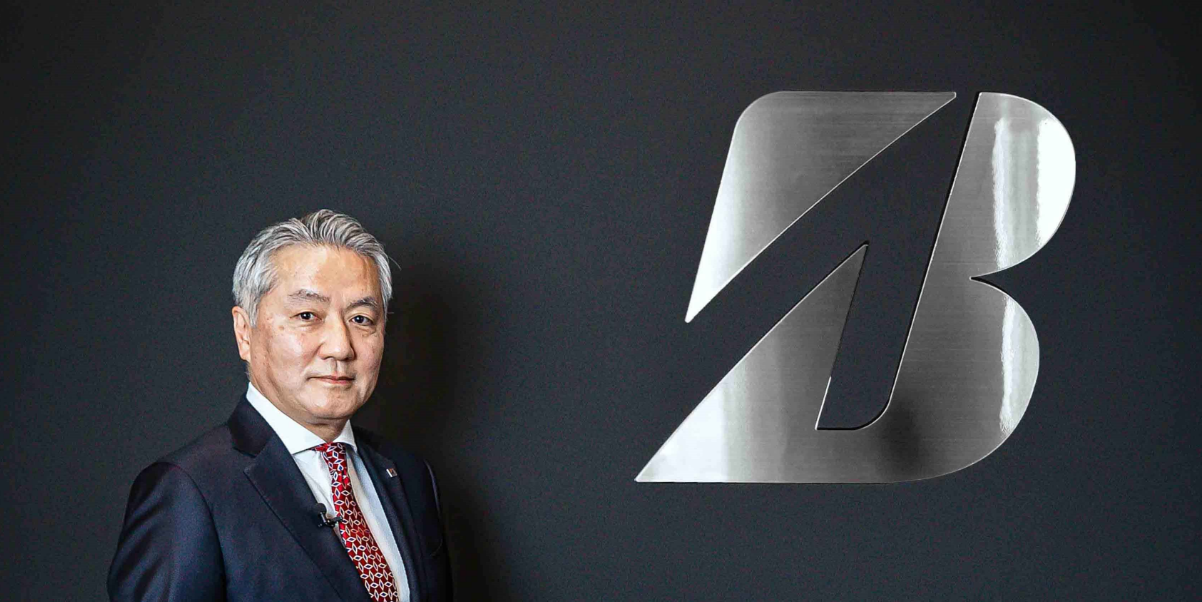 As we look toward 2031, the 100th anniversary of Bridgestone, and beyond to 2050, we consider 2020 the beginning of a new chapter for Bridgestone and the key starting point for creating new value.
We are proud to introduce a new brand message that represents the company's future direction.
The new brand message "Solutions for your journey" expresses our commitment to continue supporting the "journey" of society and our customers to realize a more sustainable world, using innovative technologies and solutions built upon the successes, challenges and experiences of our past "journeys".
Bridgestone will continue co-creating value with society and our customers.
Shuichi Ishibashi
Member of the Board
Global CEO and Representative Executive Officer
Bridgestone Corporation